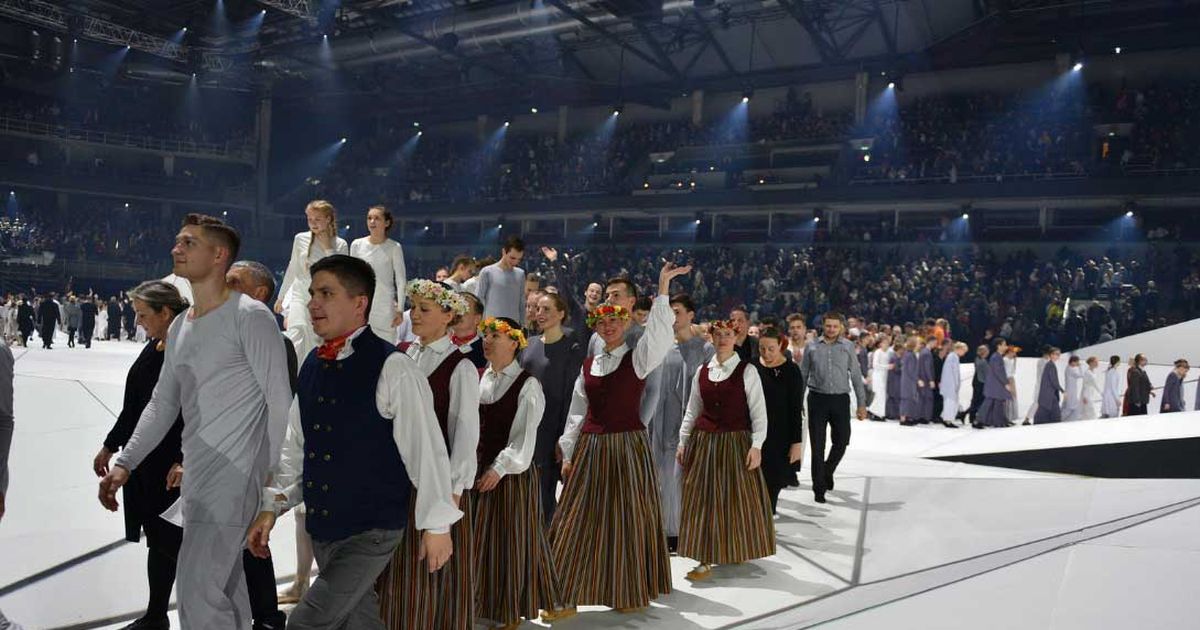 In the Baltic countries, there are no moods in terms of projection of multimedia, invisible synergy between different dance genres in Latvia and half a dozen dancers in the same scene – the story of the age-old "Riga Arena" on the birthday of Latvia will be so accurately told.
Here's a quick overview of this video:
The multimedia dance show is one of the culminating events of the century in Latvia – the show will take place on 17, 18 and 19 November. It is a spectacle including music, dance and contemporary technology, and tells about Latvia, our whole. Each visual element of a multimedia dance performance – choreography, set design, light mode, work with a television camera and video projection – is created as a whole. "This is not a history lesson, but personal experience and an opportunity to become an essential part of the program" – the project is characterized by a creative project team.
The viewer can enjoy the spatial illusion that will help create a specially designed scene of an artistic projection with an area of ​​2000 square meters.
In total, the exhibition will feature a number of professional dancers in Latvia – more than 500 artists representing various dance genres: professional ballet, professional contemporary dance, folk dance and contemporary dance – from hip hop to sports dances.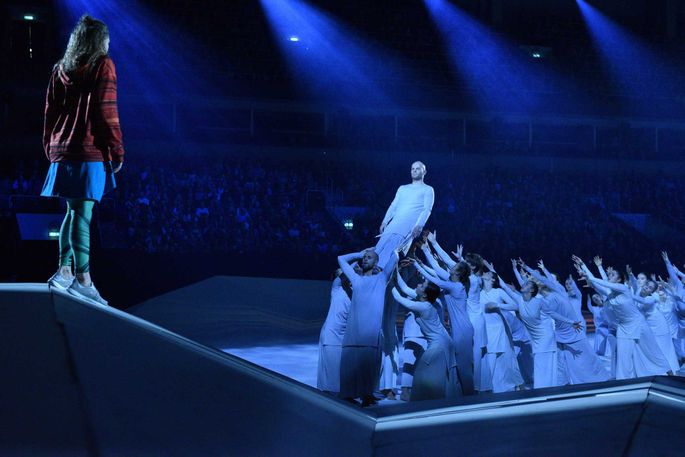 "Both sides" – in terms of video projection, the Baltic states have not yet reached the level
"If we compare the computational volume of the image and the average cost of the gaming computer will be around 1500 euros, we need about 10 years of continuous processing to do what we did for the project" Both sides "- explains Maris Kalve, video projection. (More on projections video in this project – see the accompanying interview with Mari Calvi).
"By creating the set of central dance scenes on November 18," Both sides, "we wanted the viewers to feel that they are part of the show, so the stage does not end only on the Arena's central square, but it seems to be going beyond its borders," says the composer the scenery of the multimedia dance show "Both sides" by Didzis Jaunzems.
Music and dance – in synergy of a great scene
The music show will be as important as the performance of the dancers and ambitious video projections, as the team underlined.
The mood of the performance will also be musical, festive, uplifting and exciting – just like for a birthday party. Considering that one of the main themes that run through the performance is the history of Latvia itself – hence the history of dance, art history and, consequently, the history of music – the soundtrack of the performance will also recognize the ordered fragments of many well-known compositions by Latvian composers . episodes or quotes. (More about the musical presentation – see attached interview with Reini Siedran and Andri Siedan).
"It will not be false if I say that dancing as an act of being in a dance collective sometimes plays a secondary role … It is passing away and families are formed, and then children are born, and then everything goes on in the dances of children and grandchildren … "he asked about folk dance. Nowadays, Dace Adviljone, choreographer of the dance show" Both sides ", tells the main cultural event on November 18th. (more about dances – see interviews with Daci Advillion and ballet soloist Alice Prudani)
Source link