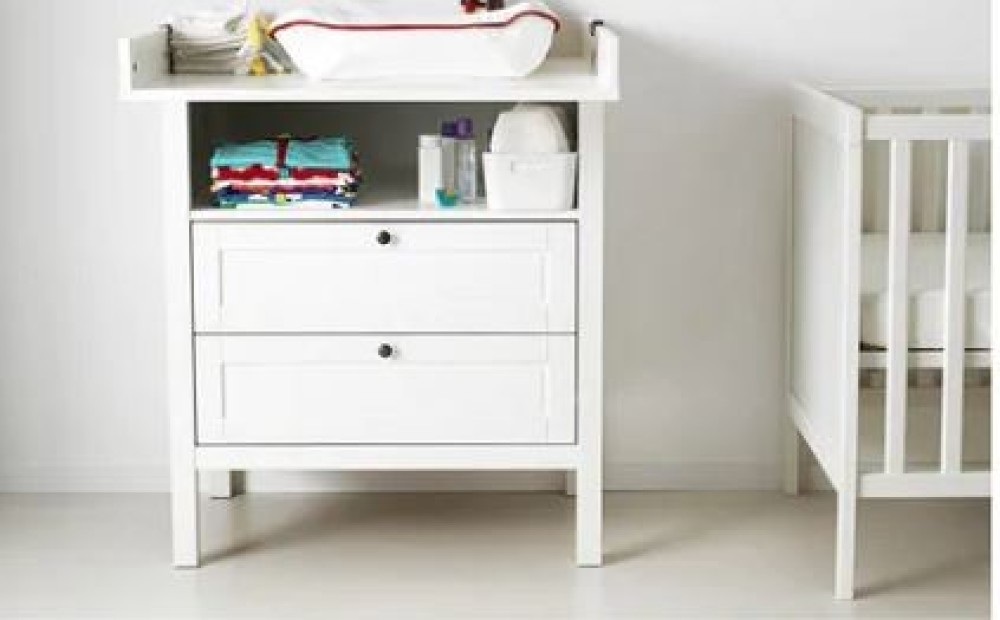 IKEA invites all customers who have purchased a Sundvik changing table / drawers to check that the folding surface is secured with the switches on. If the surface is not fixed, do so. If the locks are missing, you can get new ones in the IKEA store for free, inform the representatives of IKEA in Latvia for the portal Jauns.lv.
IKEA is spreading the word because in Europe there have been three reports of babies falling off a table / drawer to change a Sandwich because the surface was unstable. In all these cases, the safety catch was not used in accordance with the instructions for use.
Sometimes customers tend to use the sandwich / drawer changing table as a folding changing table on a daily basis and do not use the safety catches as instructed. Security IKEA always comes first, so when receiving incident reports, the company implements preventive security measures, urging customers to make sure they use the goods and get the security parts free of charge if lost. Customers do not need to present a check or other document to purchase to obtain these details. IKEA is committed to raising customer awareness of safety in order to further emphasize the importance of assembling furniture according to the instructions and using all components of the furniture.
IKEA believes that this product is safe to use as intended and in accordance with the instructions. The company apologizes for the inconvenience.
Others are currently reading

VIDEO: Former Aviation "Flying Fish" performs dangerous tricks and is transferred to hospital


An employee at the Ogre pumping station finds a helpless dog that has fallen into the water


Under one roof with infected, but manages not to get sick. Elena shares her story

See all comments