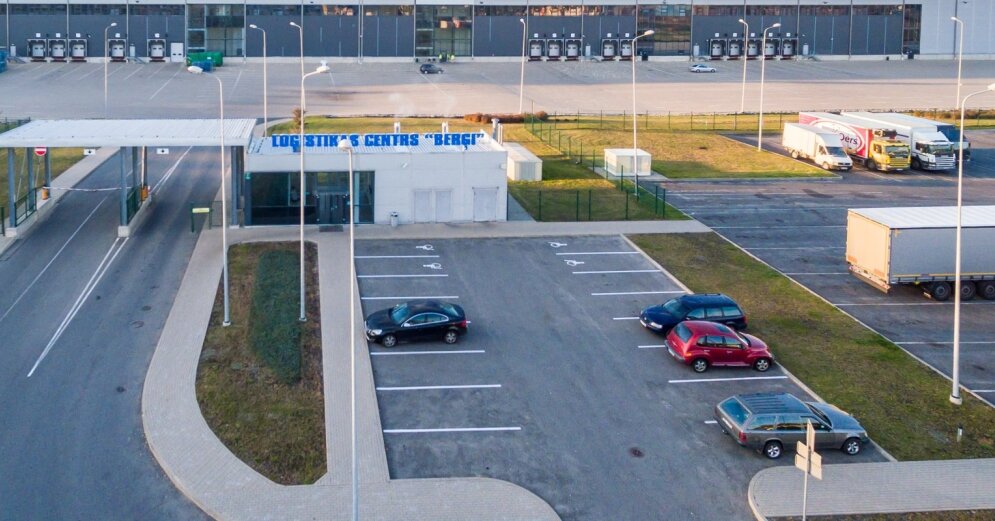 A purchase agreement has been signed between the Real Estate Fund EFTEN 4 and Lords LB Baltic Fund III, according to which EFTEN will buy the Bergi logistics center.
The content will continue after the ad
Advertising
This is the largest purchase of this type of building since 2018. The transaction is expected to be completed in the next few months.
The area of ​​the Bergi logistics center is approximately 50,000 m2. The property was built in 2008 and is leased to two main tenants: To Do It, a Danish importer and distributor of household furniture operating under the small name Yisisk, and Orkla Logistics, a branded consumer food supplier. specialized retail, pharmaceutical and confectionery sectors.
Victors Savins, Chairman of the Board of EFTEN Capital Latvia, points out that investments in the properties of the logistics segment currently offer one of the best indicators of profitability.
"Bergi Logistics Center fits in well with our portfolio due to its location in the strategic Pieriga region with easy access to Freeport on Riga. In the new Covid era, logistics are growing rapidly. Bergi is an ideal logistics center with easy access to the northern and eastern regions "and is one of the best places in the premium logistics class in Riga," he added.
"The sale of the Bergi logistics center is an important milestone in our exit from the Baltic Fund III. The agreement for disposal of the second asset within a few months shows that there is a positive demand in the market for the assets we manage and we plan to continue to provide a successful exit. points out the representatives of the Lords LB Baltic Fund III.
In 2020, transactions in the logistics sector have already been completed in the amount of over 50 million euros, which is approximately 40% of the total volume of transactions in Latvia.
"We are currently seeing a significant increase in interest in logistics in the Baltic market from both local and regional market participants, so investors are expected to divert large amounts of capital to this type of property in the near future." Andrius Svolka, Newsec Transaction Manager.
Newsec acted as a consultant to Lords LB Baltic Fund III in the transaction. The seller was represented by Sorainen's law firm, and the buyer was represented by Henrikh Damrose. The financing of the acquisition will be SEB Latvia.