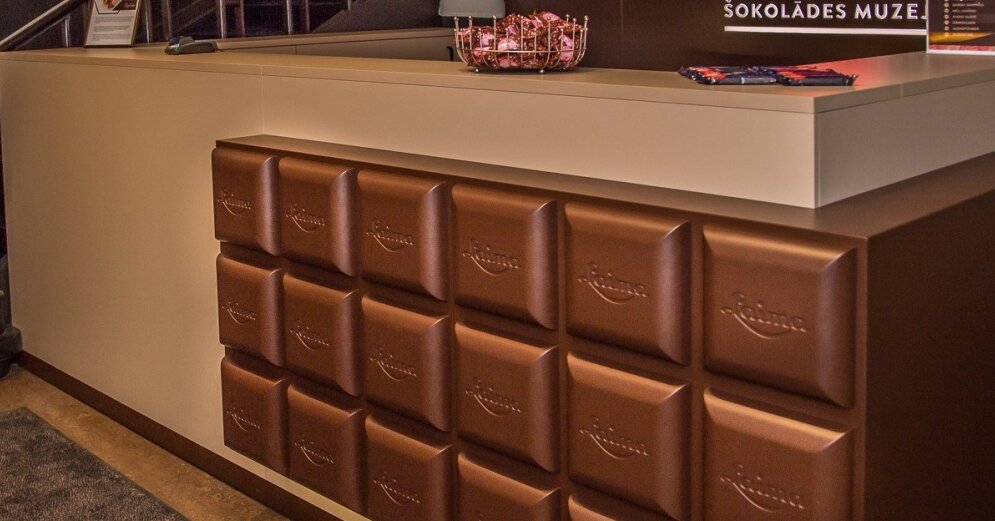 In honor of the seventh anniversary of the Laima Chocolate Museum, which will be celebrated on December 18, Orkla Latvia will invest 40,000 euros in its development and improvement of exhibitions, as well as the opening of a new information website of the museum, company officials said. .
The content will continue after the ad
Advertising
"This year we celebrate the 150th anniversary of the Laima brand, and the Laima Chocolate Museum is a place to learn about the development of the brand from 1870 until today, as well as the beginnings of sweets. This year we have also developed an interactive museum website, which provides not only up-to-date information about the museum, but also an intriguing insight into important periods in the sweetheart's history, "said Lineta Miksa, Communications Director of Orkla Latvia.
"Following careful precautions and strict health and safety regulations, we have extended the Laima Chocolate Museum this year. The museum is currently only open on weekends and will be open to visitors until December 20. "From the end of December to February, I would like to welcome sweet lovers to visit us in February and introduce the news," added Lyneta Miksa, Communications Director of Orkla Latvia.
On December 18, 2013, at 22 Miera Street in Riga, the custodian of the sweetest evidence of Baltic history – the Laima Chocolate Museum – opened its doors. During these seven years, the museum has been visited by more than 240,000 guests.
The exhibitions are updated every year since its opening in 2013. One of the last improvements to the museum took place gradually from 2017, when the change in the visual identity of the museum began.
During the last three years, a lot of news has been created, such as an exhibition on the positive effects of chocolate on the human body, a renewed history and history,
various thematic areas of the museum, as well as the reception area. Currently, the museum covers an area of ​​520 square meters, the current exhibition is created using 100 kilograms of real cocoa beans, while its oldest exhibit is more than 120 years old.