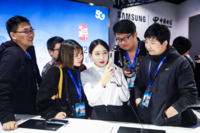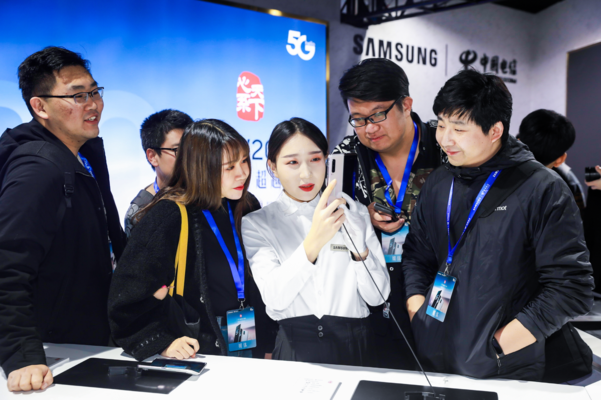 Samsung Electronics is expected to release a 5G (5th generation) Galaxy Fold phone model in China for about 3.3 million won. Samsung Electronics, which is struggling in China and laying the foundations for the GalaxyFold 4G, plans to incorporate the 5G into the upper-class deep-season series and continue to grow.
Samsung Electronics held a presentation on the 19th (local time) in Wuhan, China, with China Telecom and the Galaxy Fold 5G model, the "Shimgyecheonha Samsung W20 5G". The new model was adapted to China Telecom's 5G service, which was launched on November 1st. Compared to the Galaxy Fold 5G, which was released in Korea last September, it has changed a bit, including the rear logo. The actual launch date is set to 20 days next month.
Although the price has not been officially announced, local media reports say the level is 20,000 yuan (3,320,000 won). It's about 4,000 yuan (about 660,000 won) more expensive than the previously announced Galaxy Fold 4G (15,999 yuan). Huawei's Foldable Phone Chassis with 5G Model X (about 1,6999 yuan) is up by 3,000 yuan.
The reason for this high price is due to the characteristics of the consumer group targeted by the Simcheon River line. Shimggyecheon is a top smart phone brand that Samsung Electronics launches with China Telecom every year since 2008, targeting Chinese leaders and wealthy people.
The flagship level specifications are characterized by luxury materials, designs and high prices. Donate a portion of your income without staying on the rich marketing. Last year, the company unveiled the W2018 phone folder at a price of 19,999 yuan.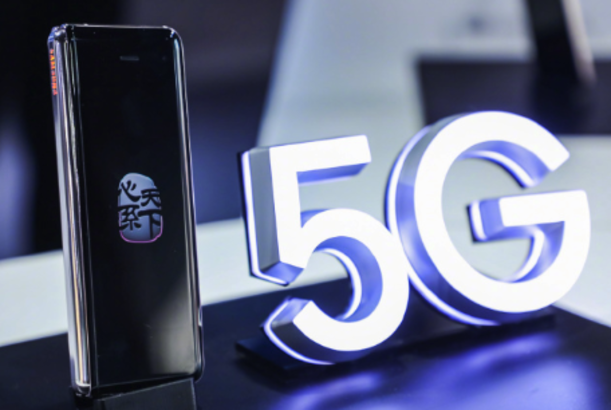 Consumers who buy this model will be able to use VIP rooms at airports and high-speed train stations. You can also get a free on-site repair service for 1 year after purchase. You can replace the battery at half price for 18 months or replace the display at a reduced price within one year.
China is the only market in which Samsung Electronics has released both GalaxyFold 4G and 5G models. The Galaxy Fold 4G, which went on sale in China on the 8th, is being sold in the 1st to 5th round, and Huawei's Mate X switchboard is thought to be a 5G release. If Samsung sells only 4G models, it may give the impression that it is lagging behind Huawei.
Samsung Electronics, which accounted for less than 1% of the Chinese smartphone market in the third quarter, is trying to recover from the Chinese market by injecting its technological image through Galactic Holdings. Samsung Electronics once had a 20% stake in the Chinese smartphone market. Samsung Electronics recently received a strong response from GalaxyFold, with the Galaxy Note 10 Plus and Galaxy A90 taking advantage of the 5G market, which is expected to grow rapidly next year.
Source link