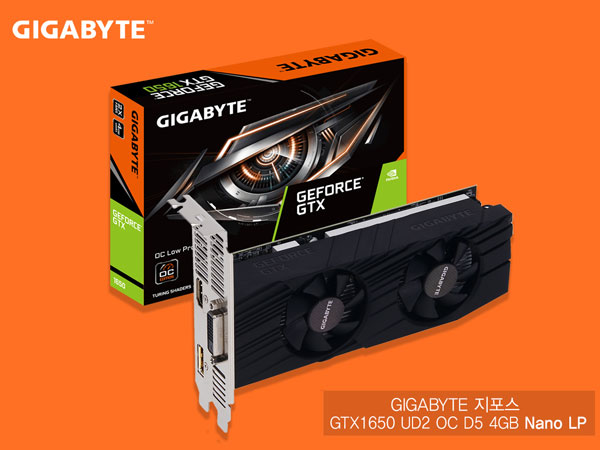 JC Hyun System (CEO: Cha Hyun-bae), official supplier of GIGABYTE Technology Co., LTD (GIGABYTE), will launch the Gigabyte GeForce GTX1650 UD2 D5 Nano LP in Korea on 12.11.2019.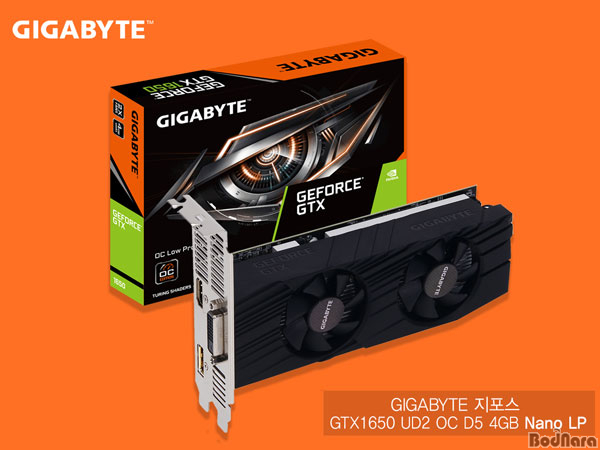 Based on the NVIDIA GeForce GTX1650 graphics core (1695 MHz amplification clock) and GDDR5 memory bandwidth (8002 MHz), which is known for its great value for money, it is a low profile (LP) mount for an increasingly popular slim computer. Made from standard PCB.
In addition to the powerful performance of the small size, to increase the heat conductivity, the GPU, the memory aluminum cooler, the mini-fan with the 2-mini fan pay attention to cooling.