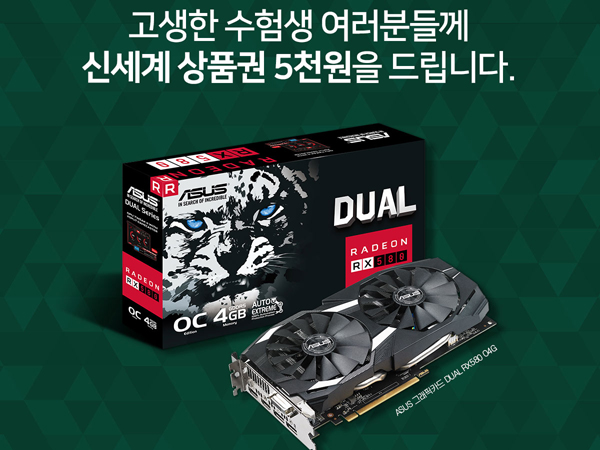 Astec & Company (CEO Suh Jung-wook), official distributor of ASUS Graphics Cards, announced that they will hold an ASUS Graphics Card Event to express their encouragement to valuable candidates.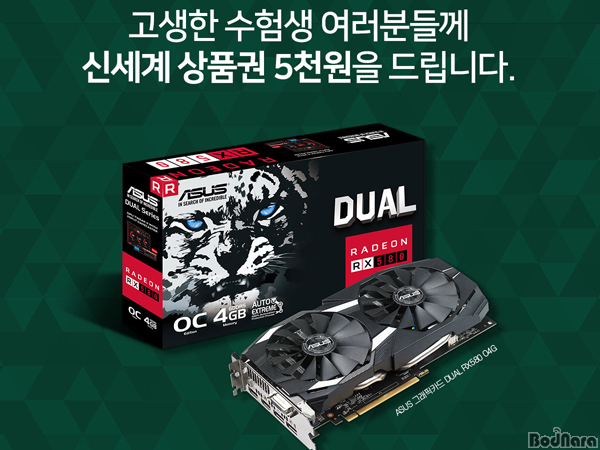 The ASUS graphics card event runs until November 30th and is open to all candidates who purchased the ASUS DUAL RX 580 O4G with AMD Radeon RX 580 chipset.
How to apply is to download the ASUS DUAL RX 580 O4G and send a test ticket photo with the product photo showing the serial number.
The event's ASUS DUAL RX 580 O4G is powered by AMD's high-performance RX 580 GPU chipset and features a patented blade wing fan that delivers less noise and 105% more air flow than a reference cooling fan.
The intuitive redesigned GPU TWEAK II also makes it easier for beginners to overclock.
Intec & Company is an official importer of ASUS and is a home IT distributor that collaborates with various partners on computer components such as Intel, Microsoft, Toshiba and Lenovo.