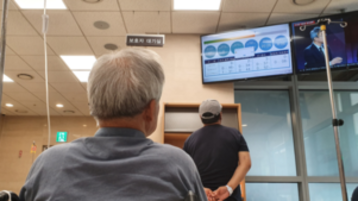 Enter 2019.11.13 09:05
| Revision 2019.11.13 09:25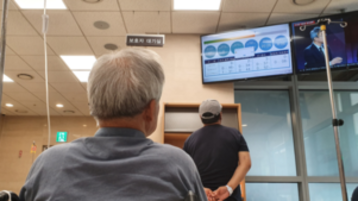 Resetting the entire stomach with gastric cancer increases the risk of dementia. The reason is the lack of vitamin B12.
This is because the intrinsic factor, which helps the body absorb vitamin B12 while cutting off the stomach, is eliminated.
Dr. Dong-Wook Jin, a professor of family medicine at Samsung Medical Center and prof. Shun-jinin Joey, National University of Seoul University, Seoul, Korea. The findings are published in a recent issue of the journal Annals of Surgical Surcology.
During this period, 6,3998 patients who were diagnosed with gastric cancer were over 50 years, of whom 12,825 were resected.
The control group was 203276 patients, with no difference in socioeconomic factors such as patients with gastric cancer, age and sex and medical factors related to the development of dementia such as hypertension, diabetes, dyslipidemia, chronic kidney disease and depression.
According to the research team, patients with the above abdomen had a 30% greater risk of dementia than the control group.
The cause is vitamin B12 deficiency, one of the causes of dementia. The stomach releases vitamin B12 intrinsic factor, which disappears upon removal of the stomach.
Vitamin B12 deficiency can be linked to dementia, with 47% of dementia reporting vitamin B12 deficiency.
In this study, the risk of dementia was significantly different with vitamin B12 supplementation after total gastrectomy. If vitamin B12 was not supplemented or discontinued within three years after surgery, the risk of developing dementia in patients with gastric cancer was nearly twice as high as in the control group. On the other hand, the study found that patients who continued to supplement had a 29 percent lower risk of developing dementia than the general population.
The defect in the types of dementia showed different results. Similarly, Alzheimer's dementia had a higher risk of developing gastric dementia than the control group, but the risk of vascular dementia was 23% lower.
As all stomachs were removed, dietary intake was reduced, visceral fat was reduced, and marker metallic diseases such as hypertension, hyperlipidemia and diabetes affected vascular dementia.
Professor Joey Chun-jinin "vitamin B12 deficiency has been evident for about three years after total gastrectomy," he said, "if you don't know this you should be careful to live with the elements that can cause dementia."
Professor Shin Dong-wook said: "Because it is easy to remove various nutrients when removing the stomach, expert consultation and testing are necessary." "Vitamin B12 deficiency is sufficiently controlled so regular monitoring and supplementation is necessary. prevent dementia. " Do it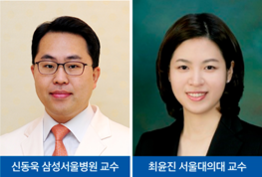 Source link