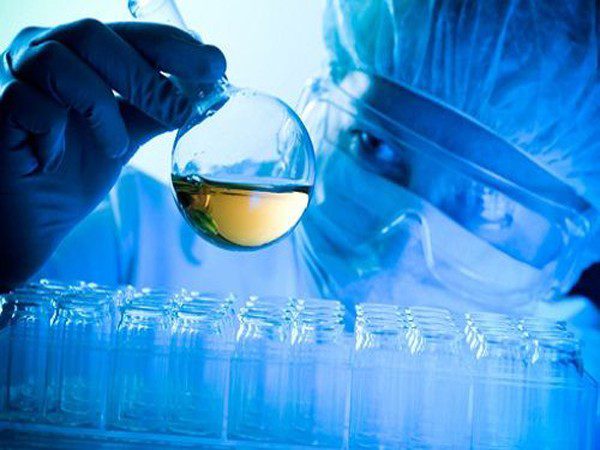 Pancreatic adenocarcinoma: by 2030 this will be the second leading cause of death in tumors. An Italian analysis of this a great killer.
ISHEO research analyzes 'state of the art' of pancreatic adenocarcinoma ranging from clinical and social unmet needs. Pancreatic cancer is the only tumor that in forty years there has been no improvement in survival. The impact of this tumor on the quality of life of the patient, the low rate survival and reduced life expectancy, but also nonspecific and late symptoms, complex disease management and associated socio-economic burdens require the development of 360-degree interventions. Patient associations, policymakers, institutions and clinicians discuss this in Rome putting the patient at the center during an ISHEO sponsored study forum from JAVO, Violet Code and Purple Tape.
READ YES – Lonely tumors? Abroad they say the risk of artificial tanning is certain
Hard experience for people with pancreatic cancer. A narrative that brings to light unsatisfied emotions and needs of ineffable influence, due to the complex management of pathology, to vague and nonspecific symptomatology that does not allow early diagnosis, leading to a low survival rate.
The study takes place in the context of more problems "Unmet need for pancreatic adenocarcinoma: 360 ° analysis with patient centered" that ISHEO, a company for economic and health research and evaluation, conducted under the auspices of HAVO (the Italian Federation of Voluntary Oncology Associations) and patient associations, Cody Viola and Viola Viola, who have always been dedicated to this pathology, with an unconditional contribution Servier.
The analysis opens up an examination of the state of the art of diagnosis, the National Health Service's assumption of patient responsibility and the quality of life of patients suffering from pancreatic cancer, highlighting possible organizational and policy interventions.
What happens is that pancreatic cancer is one of the most aggressive: the disease remains asymptomatic for a long time, so much so that only 7% of cases are diagnosed at an early stage and about 80% -85% of cancers are not resectable at the time of diagnosis. . The 5-year survival rate is only 8% in Italy and around 6% worldwide.
The major challenges arising from the Report are presented with risk factors and nonspecificity of symptoms that do not allow early diagnosis; in fact, most cases of adenocarcinoma reach a prognosis when the tumor is in advanced stage.
Fight time that forces patients, carers and doctors to cope with complicated management. Surgical resection is the only potentially curative treatment, although less than 20% of patients are eligible for curative surgery, with a 5-year overall survival rate not exceeding 20%. Resective surgery is the most complicated of all, burdened with the highest rate of post-operative complications requiring highly specialized and high-turnover centers with a highly trained and multidisciplinary team, which in addition to surgeons includes an interventional radiologist, endoscope, intensive care team with intra- and post-operative phases.
How do you live with a diagnosis of pancreatic cancer? And again, what support should be provided for those who have been diagnosed with this cancer and are successfully managing the course of treatment? These are fundamental aspects, according to what emerges from the research conducted by ISEA, which stresses the need to take into account the psychological conditions and the daily lives of people who manage to defeat a tumor.
Patients, in addition to undergoing periodic examinations following planned surgical and pharmacological treatments, must be accompanied by the management of fears and social and relevant problems caused by the disease and, at the same time, must be detained to assess the need to perform palliative care. care and accompanying end of life.
Cost analysis related to this pathology was also the subject of an ISEO study, although available data on literature on pancreatic cancer were scarce.
What does emerge, however, is that pathology has a lot to do with the direct, indirect, and social costs: patients suffering from this tumor and their carers are, in fact, faced with numerous difficulties, starting with the management of pathology often advanced discovery, to the management of related treatments, surgical and pharmacological, in addition to important symptomatology, capable of having a significant negative impact on the physical and mental condition of the patient and those who care for him.
Particularly emphasized are the costs of hospitalization, loss of productivity after diagnosis and premature death.
Although there are not many references to pancreatic cancer, what is emerging is that hospitalization in Europe is a major component of the direct cost of living, ranging from EUR 7,981 to EUR 16,264 in Europe, followed by radiotherapy-based treatments, surgery and chemotherapy with costs ranging from 1,575 to 9,761 euros.
In Europe, the total cost of lost productivity as a result of premature cancer-related deaths was estimated in 2008 at 75 billion euros, with social costs linked to southern Europe, including Italy, which are around 100 million for the female population and 500 for male population. These costs are due to five types of cancer, with pancreatic adenocarcinoma in fifth place, with € 4 billion, preceded by brain and central nervous system cancer, colon cancer, breast cancer and lung cancer, to date. , the most expensive (17 billion euros).
Therefore, there are three action proposals that can no longer be delayed:
The approach to pathology management must take place through a multidisciplinary care team approach with the definition of Assistant Therapeutic Diagnostic Pathways (PDTA), given the particular complexity of the diagnosis, the rate of progression of the disease, and the necessary patient management of multiple specialties. .
Ensure appropriate treatment appropriateness and continuity of care, by accessing all available therapies that provide clinical evidence that can improve the lives of these patients;
And last but not least, to guarantee a specific pathway for training and support for caregivers, the nerve center responds to the real unmet needs of patients suffering from metastatic adenocarcinoma of the pancreas.