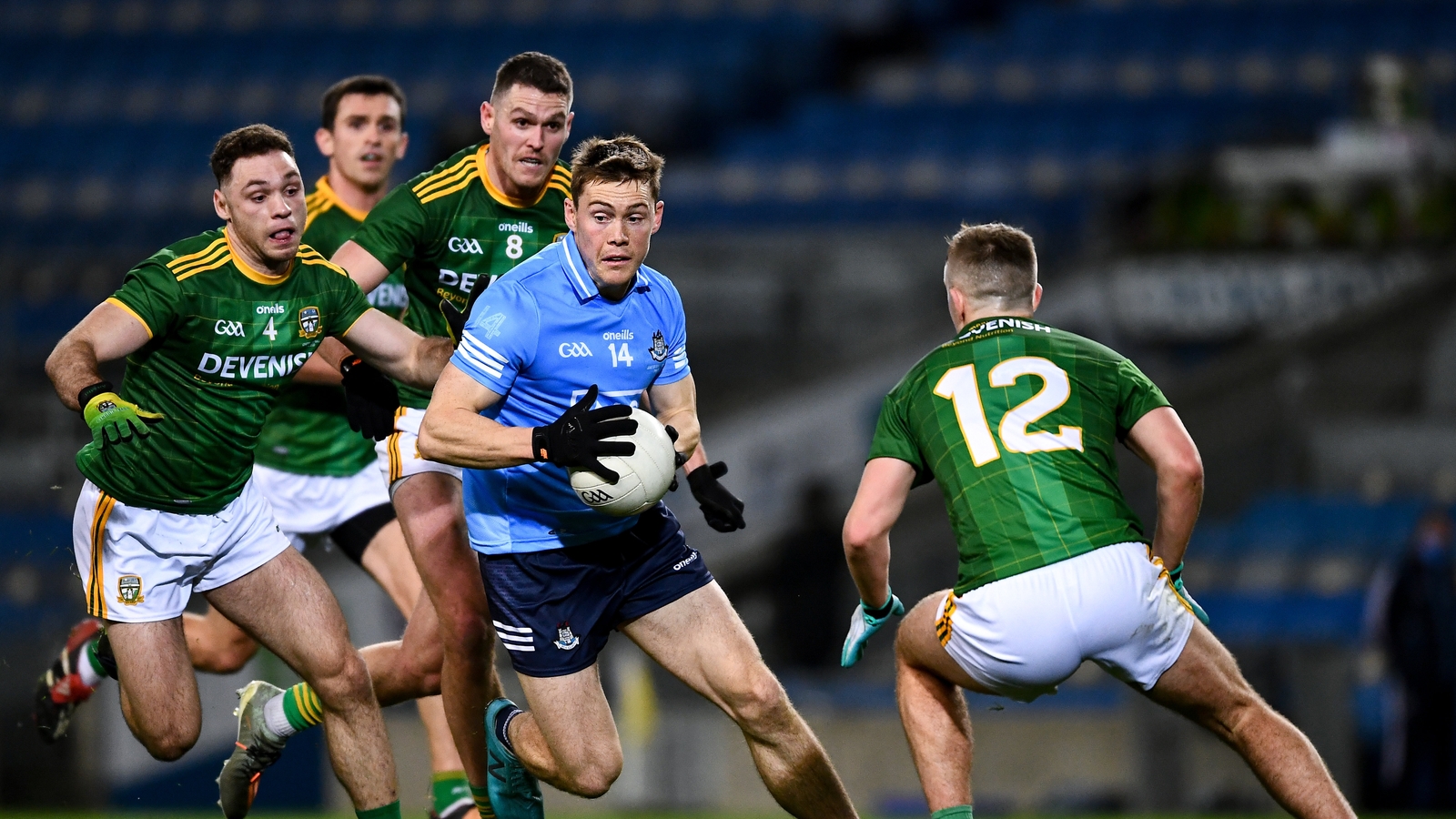 They will respect Cavan, but if they chase Dublin six times in a row they smell of blood, Pat Spilan cannot see Desi Farrell's people showing mercy.
Eight all-Ireland medals, nine all-stars and a long career in the media – not much that Spiellan did not see at this stage, but he was surprised by the Blues' performance in the Leinster final.
On duty at RTZ Sport in an abandoned Park Croc, the great Kerry was given the opportunity to see Dublin preparing and playing nearby.
Make an impression.
"That Saturday night was the first time I could take a closer look at the Dabs in action, take a closer look at the Dabus in their warm-up before the game and take a closer look at the Dabus on the pitch and take me," Spiline told the RTÉ GAA Podcast.
Dean Rock, Sean Bagler and Neil Scully scored in the 21-point victory, but Dublin attacked Mitt from all angles, and Spillan said the Mitt players he met full-time were "dumb".
"We are looking at an amazing team. After the match I met some of the Mitt players and they were caught for words, they were just dumbfounded because they were hit by a blue tsunami.
"They were like ragdolls thrown around, they were helpless. Cavan will put on a great show and a good fight, but if they lose with a single-digit result it will be a victory of any kind," said Spillan, who hinted at the royal bench to give it a proper test. of Dublin.
This is an indication of the bay that many see growing between Dublin and the rest as the debate over funding, population and other benefits continues to rage.
Although he accepted that the issues of financing and equality of the premises should be resolved, Spilan did not want to neglect the pure quality of this team.
"I could not believe their rate of work, their energy, their attitude. From the start to the finish, they never gave in and that is a sign of a great team. They will not respect Cavan, they will not disrespect Mitt, they have imposed Mitt's blows went to Mitt.
"When great teams smell of weakness or great teams smell of blood and the Dobbs that night, in the eighth or ninth minute, started with a little blood and the next 29 minutes was amazing football – they scored 2-10 without a response."
Watch Dublin vs. Cavan (Saturday 5.30pm) and Mayo vs. Tiperari (Sunday 3.30pm) live on RTÉ2 and RT Player, listen to live comments on RTÉ Radio 1 and get live blogs, reports and reactions on RTÉ Sport Online and RTÉ News application Highlights of Sunday's match, 9.30pm on RTÉ2.
Listen to the Apple Podcasts RTÉ GAA Podcast, Soundcloud, Spotify or wherever you get your podcasts.