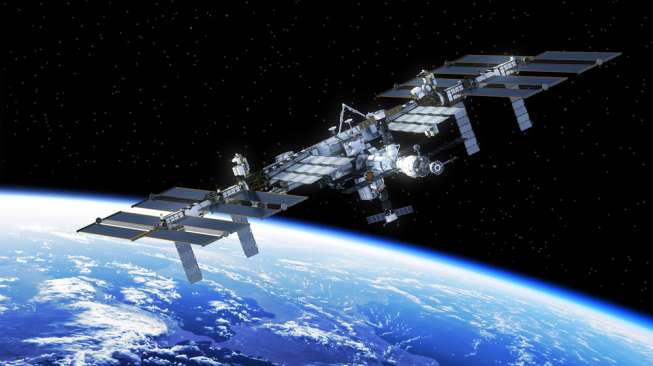 Suara.com – Photographer Andrew McCarthy of California, USA, managed to capture the clearest photo taken by the International Space Station (ISS), which moves in front of the surface of the Moon and the Sun.
The photos are taken in less than a second because the ISS can be clearly seen to be magnified, against the bright background of the Moon and Sun.
McCarthy said the ISS photo he took in broad daylight was one of the most difficult photos he has ever taken.
"In less than a second, the Sun was parallel to the ISS and my backyard," McCarthy wrote in his Instagram post @cosmic_background, quoted as saying Mirror, Friday (6/11/2020).
Read also:
Write down historical records! 20 years of people in space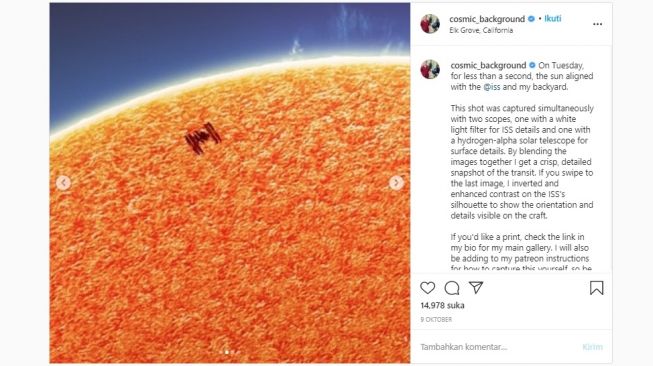 McCarthy added that he uses two telescopes with cameras, one with a white light filter for ISS details and the other for capturing details of the Sun's surface.
"I managed to freeze the moment when the station was close to some famous places of interest, then it leveled off and mixed up the final image for a perfect composition," he added.
Fortunately, just days later, McCarthy returned to find the ISS stretching across a small crescent in the night sky.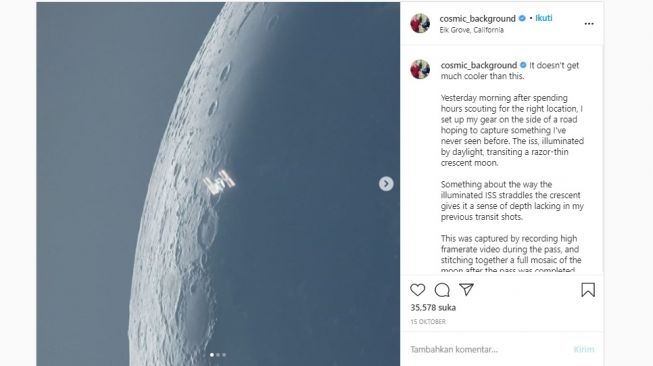 For the photo, he claims to have spent hours searching for the right location and hopes to capture the moment when the ISS crosses a thin crescent.
He shares this photo of the ISS crossing the Sun on October 9, while the moment when the ISS crosses the Moon is shared on October 15.
Read also:
Europe is involved in the construction of space stations on the moon