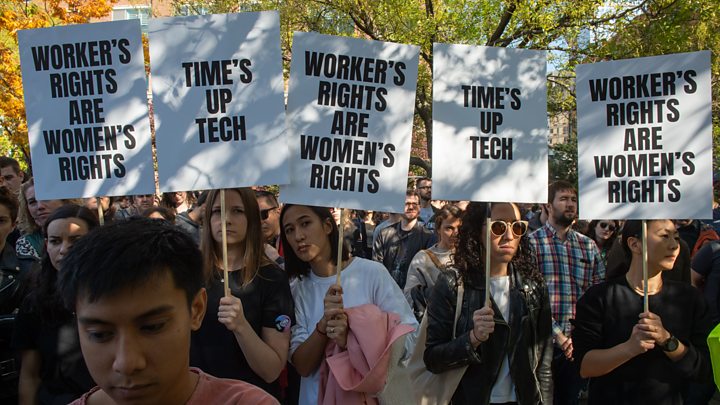 [ad_1]
Telset.id, Jakarta – Google announced new regulations on sexual harassment and diversity in response to protests carried out by employees around the world last week. This policy seemed to reflect the demands of demonstrators who met with Google's leaders.
"We realize that we do not always do what we need in the past and we're very sorry," wrote Sundar Pichai Google CEO e-mail to all employees published publicly. However, the strike organizers said that Google ignored some of the major demands they had made.
Pichai also wrote: "We will provide more transparency on how to deal with problems, we will provide better support and attention to those who raise (these problems) and will double our commitment as a representative, fair and respectful workplace."
In his letter Pichai also attached a summary of the new regulations. Google released file which defines the policy in detail and meets only a series of demands proposed in the strike action.
One of the major changes Google made was to make the arbitration process an option for anyone who sued or sexually assaulted, so that employees could go to court if they were not satisfied with the settlement in a closed manner.
Reported by Telset.id from The Verge, Pichai promises to provide more detailed internal reports on Google's harassment.
The report contains detailed information on how many cases have been resolved, including "trends", disciplinary actions taken and what behaviors determine whether the employee is worthy of dismissal or not. Google will improve and develop compulsory training in sexual harassment and will begin to reduce the productivity of employees who fail to do so.
In addition, Pichai promised to improve the reporting system for sexual harassment and assault. The system will create a dedicated reporting site with direct support, offering advice to people who report, and allowing Google employees to bring in other people during the meeting to discuss their complaints.
The amendments to the regulations came into force in the current period up to the first quarter of 2019. [AU/IF]
[ad_2]
Source link