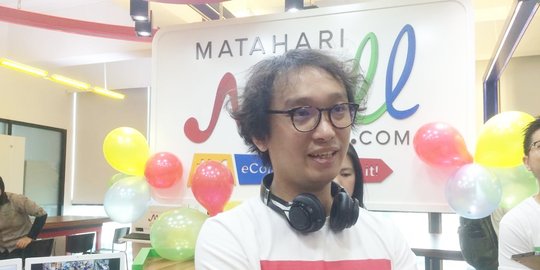 Merdeka.com – The Mataharimall.com e-commerce website officially closes its services as it will be merged into Matahari.com, which focuses on the fashion industry.
The company, led by Hadi Venas, claimed that this strategic evolution was carried out to better serve consumers under one brand, one trip and one consumer experience, Matahari.com.
In an official announcement Thursday (11/21), Wenas revealed that Matahari.com will offer experiences for buying omni-channel channels, a method of buying more than one sales channel, both online and offline.
"This is a strategic development to maximize the experience of all channels for consumers, with the support of Matahari's universal department store from one brand Matahari.com. Now Indonesian consumers have more opportunities to buy fashion items without any limitations, both online and offline, Venas.
One experience under Matahari.com is claimed to provide two expertise and experience to join one, where MatahariMall.com with its technology and Matahari.com with retailers at the Matahari Department Store.
Earlier, when it was announced in 2015, MatahariMall.com seemed very aggressive. The unmarried, affiliates of the Lipo Group put reliable and celebrities to start their e-commerce.
For example, Emir Sathar. Former executive director of Garuda Indonesia was appointed president of Mataharimall.com. However, in the past year, the prestige of MatahariMall.com has disappeared. Somehow this can happen. In fact, some foreign investors have just entered e-commerce. However, it turns out that it does not guarantee. Now Mataharimall.com is just a memory.
Source: Liputan6.com
Reporter: Iskandar [faz]