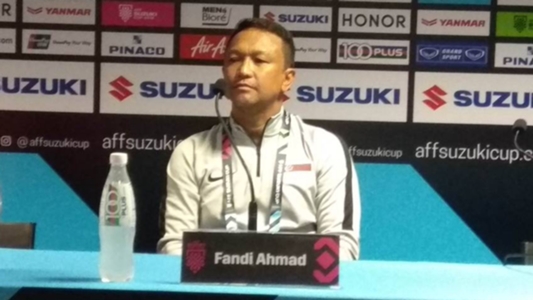 Singapore needs victory over Thailand and hopes the Philippines will lose to qualify for the last four AFFF piles.
Singapore coach Fandi Ahmad hopes that Indonesia will continue to play seriously when he releases the Philippines into the final match of the AF Group 2018 Cup B at the main stadium of Bang Carno in Jakarta on Sunday (25/11).
Indonesia was confirmed eliminated after the Philippines and Thailand drew 1-1 at Panaad Park. While Singapore has opened its hopes after tapping Timor Leste 6-1 at the National Stadium.
The results made a semi-final ticket between Thailand, the Philippines and Singapore. In the final match, Singapore faced Thailand in Bangkok, while the Philippines hosted Indonesia.
Thailand and the Philippines should only qualify for the semifinals. While Singapore must score three points, given their points in a collision with both teams.
"We wish them [Indonesia] show the best game. But we do not want to depend on the other teams, except for ourselves. We will play optimally and we will fight for opportunities, "Fandi said on the Football Federation of Singapore (FAS) website.
"Thailand is more favored, but we will surprise them. Whatever happens, we are still thinking positively. We came there [Bangkok] to get three points ".