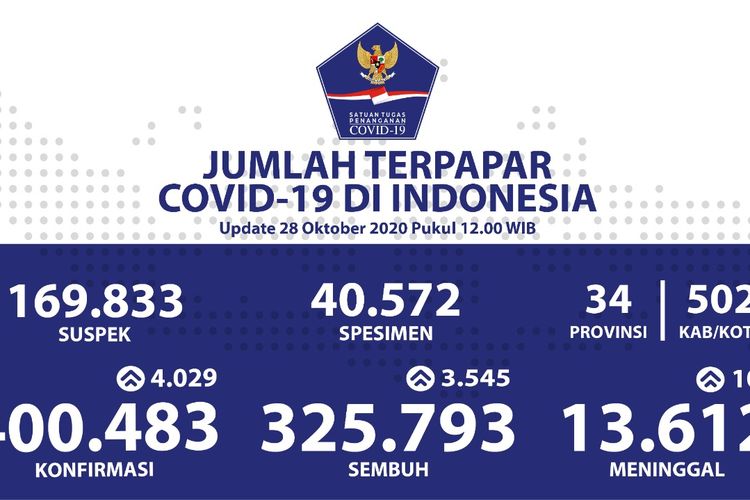 ZONABANTEN.com – Update on the distribution of Korona Indonesia in 34 provinces Wednesday, October 28, 2020.
After checking the data from 40,572 copies until 12:00 pm SIB today.
The Indonesian Ministry of Health has confirmed that there are an additional 4,029 new positive Covid-19 cases in 34 Indonesian provinces, bringing the total number of positive Covid-19 cases in Indonesia today to 400,483.
From the data submitted by the Ministry of Health of Indonesia today, Wednesday, October 28, 2020, the following 13 provinces have experienced the addition of new positive cases of Covid-19 over 100 in total:
Read also: Voter relief for the disabled, South Tangerang Penitentiary: His vote should be considered by the regional boss
1. DKI akakarta 844 new cases
2. West Java 403 new cases
Central Java 318 new cases
4. West Sumatra 276 new cases