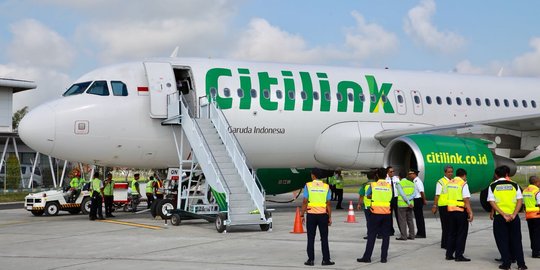 Merdeka.com – A film showing a woman trying to catch a Citilink plane that was supposed to catch viruses in social media. Mothers were determined to break through the gate of the Denpasar International Airport because they were late in the plane.
Communications and law section Ngurah Rai airport chief Arie Ahsanurrohim confirmed that the incident occurred in his neighborhood on Sunday (18/11), around 7:20 in the morning. At that time, the woman and her husband were about to leave Jakarta use the Citilink QG193 Denpasar-Halim Perdanakusuma route.
He revealed himself and they both checked in at 6:27 am. When boarding is at 6:50 in the morning. But the couple did not enter the plane until three times the connection was made through the loudspeakers.
"Up to three connections and the last call have not yet made it to the gate until the pilot in the order closed the door," said Arie, when it was confirmed by Liputan6.com, Jakarta, Sunday (11/18).
Airport security and ground operations have explained the woman, but they still insist on boarding the plane. Even though the plane was retreating or pushing back towards the taxiway for the start-up process at that time.
"Considering the explanation is still insistent, eventually forcing you to catch the plane," he said.
Luckily, the airport officers could have prevented the dangerous action. Both were effectively secured and sent to Jakarta for the next free flight using Citilink QG683 on the Denpasar-Cengkareng route at 16.50 local time.
"Right (considering the free ticket) This is the airline policy, not the airport. Ask Citilink about the policy. (Rules) for each airline are different," Arie summed up.
Reporter: Nafiysul Qodar
Source: Liputan6.com [fik]