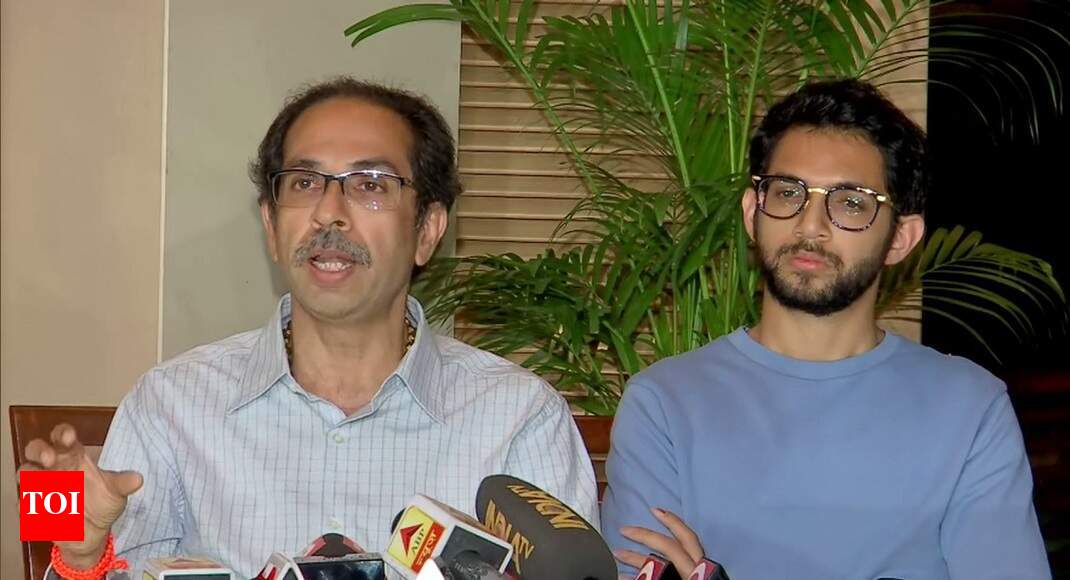 [ad_1]
Mumbai: Lively Sena, embarking on a bitter post-election confrontation with the BJP, has still kept its doors open for reconciliation.
One day after Mr Senna's demand for more time to submit evidence of support for the formation of a government in the state was rejected by the governor, party chief Udav Thackeray addressed a news conference Tuesday stopping to say the Alliance with the BJP was done.
Asked if "the BJP option is completely over", Thackeray said: "Why are you in a hurry? It's politics. The president gave us six months. "
He said it was the BJP that refused to form a government with Living Sena by failing to fulfill the promise it made before the Lok Sabha elections. "If the option was exhausted, it would be them, not me. If the Alliance does, the BJP will do it, "Takayraj said.
Thackeray said that before the Lok Sabha elections, the situation was such that the BJP would not win more than 200-220 seats in parliament. "I was leaving with BP BP in those dark times. So, the opportunity to leave again with the BJP is over, "he said.
He also said that the BJP is still reaching out, but there is a new offer every day.
[ad_2]
Source link