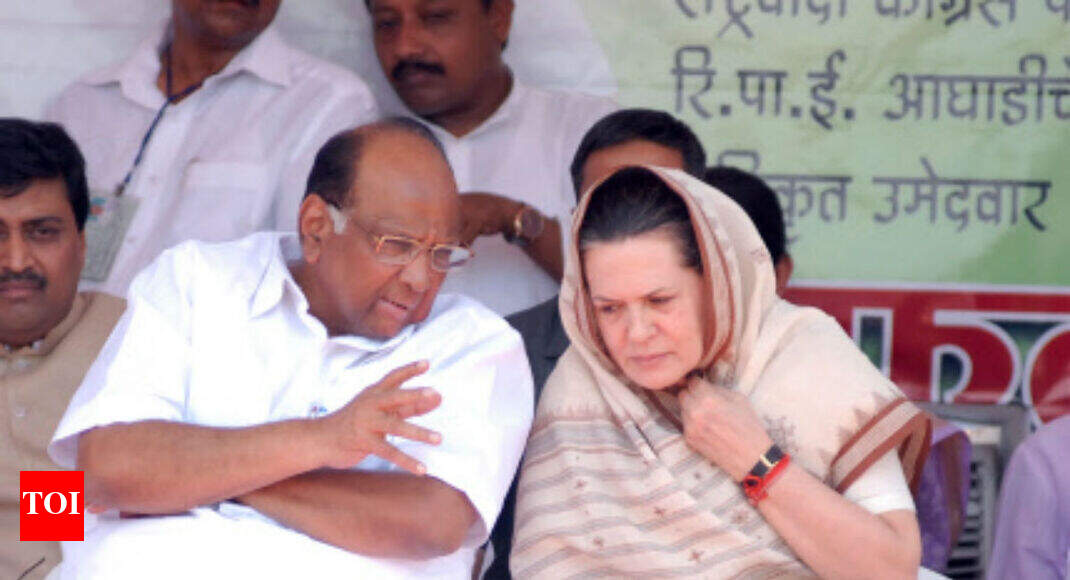 NEW DELHI: Congress President Sonya Gandhi and NDP chief Farad Pawar will meet on Sunday to discuss the next course of action on forming a government in Maharashtra even as the BJP claims 119 MPP support and would formed the next government in the country.
According to reports that a coalition led by Shiv Sena is being formed, Congress leader Malikarjun Karj, who is in charge of the Maharashtra Congress, said his party alone could not make decisions on forming a government in the state.
"Congress cannot decide things on its own. NFP chief Farad Pavar and AIF President Sonya Gandhi will sit together on November 17 to discuss the next course of action. They will decide how to solve this problem. After that only other activities will follow, "Karz told ANI news agency.
He said that when both sat down and discussed, only then would a political strategy be prepared. "It will be followed up and implemented," he said.
The BJP, meanwhile, insists it will form a government. However, the party has not revealed how it will raise the majority of 145 in the 288-member House.
Addressing a press conference, BJP State Chief Chandrakrant Patil said: "The BJP is the single largest party and with the support of the Independents, our report reaches 119. With this report, the BJP will form the government."
The Congress and the NDP, which fought together in parliamentary polls, along with Lively Senna, have drafted a joint minimum program (KPM), to be discussed by senior leaders of the three parties.
The three parties are holding talks on forming a non-BJP government in the state where the president's rule was imposed earlier this week.
Lively Sena and the BJP, which ran the elections together, could not form a government because of differences in power distribution.
NDP chief Farad Pavar has said a Living Senate-NDP-Congress government will be formed and will end his five-year term as he rules out mid-term polls in the country, which is currently under the president's rule.
"There is no possibility of mid-term surveys. This government will be formed and will end in five years. We will all ensure that this government lasts for five years, "said the head of the NDP in Nagpur.
In Mumbai, NKP chief spokesman Navab Malik said the post of chief minister would go to the Living Sena.
"The chief minister will be from the Living Senate. He moved away from the Mahouti (Senate-BHP alliance) on the issue of the post of chief minister. It is our responsibility to respect his mood, "Malik said.