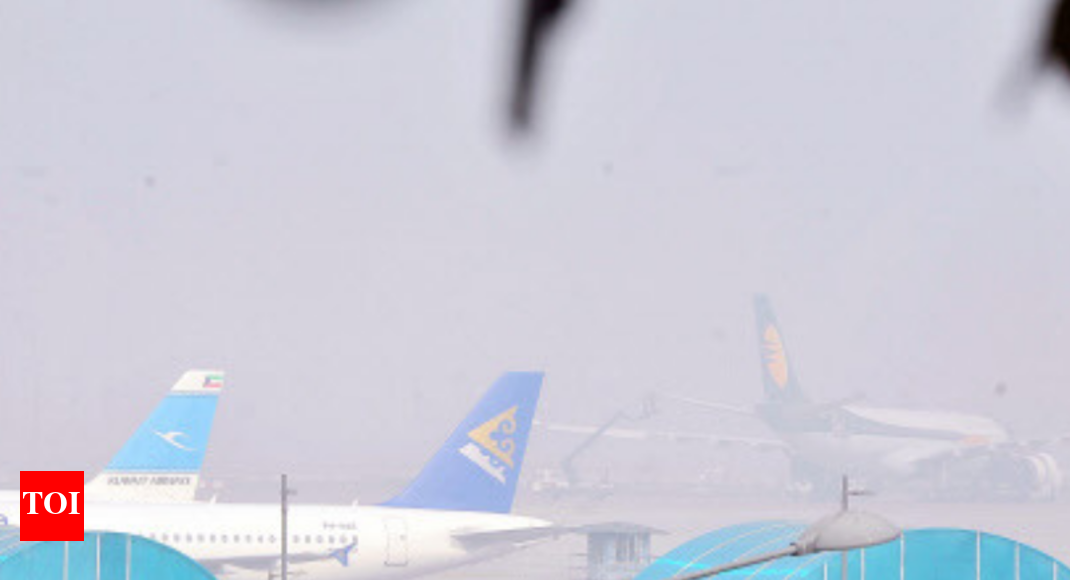 [ad_1]
NEW DELHI: Memories of the kidnapping of Kandahar in December 1999 came to life at the Delhi airport on Saturday afternoon, when the captain of an Afghan aircraft who flew to the airport to fly to the city informed the other pilot what to do in the event of a plane abduction. The commander of Ariana Afghan Airlines did as he was told he had been notified of the hijacking.
What was supposed to be just a practical exercise in the cockpit turned out to be a real warning, because the FG-312 captain sent a message about the danger of being kidnapped to Delhi's flight control (ATC), which activated the reaction to the IGIA crash. Airbus A-310 with 124 passengers (including an infant) and nine crew members was asked to immediately abstain from the start to take off, and instead ordered a taxi to the isolation bay at the airport around 16.00.
He was once surrounded by a group of security guards from agencies like the Central Industrial Security Force (CISF). The pilot informed the security team that he had sent the message by mistake. Not wanting to risk, CISF disinfected the plane and searched all who had to fly the plane.
Captain Rokai Naimi, the captain of the air force, wrote in writing: "Today, our employees in Delhi informed us that there is a plan to hijack the plane, I informed my first officer in the cockpit that if the kidnapping (will happen) simply (we will take steps in this case, which will not be disclosed for security reasons) … As for this code, we should be careful … But it was (oh) late, Delhi ATC has it … It happened (during the check-in) It's not true. "
CISF and the Civil Aviation Safety Office said the captain had mistakenly pressed the kidnapping button. After checking the safety of the flight FG-312 took off from Delhi at 5.41 in the afternoon, almost two hours late with scheduled departure at 15:30.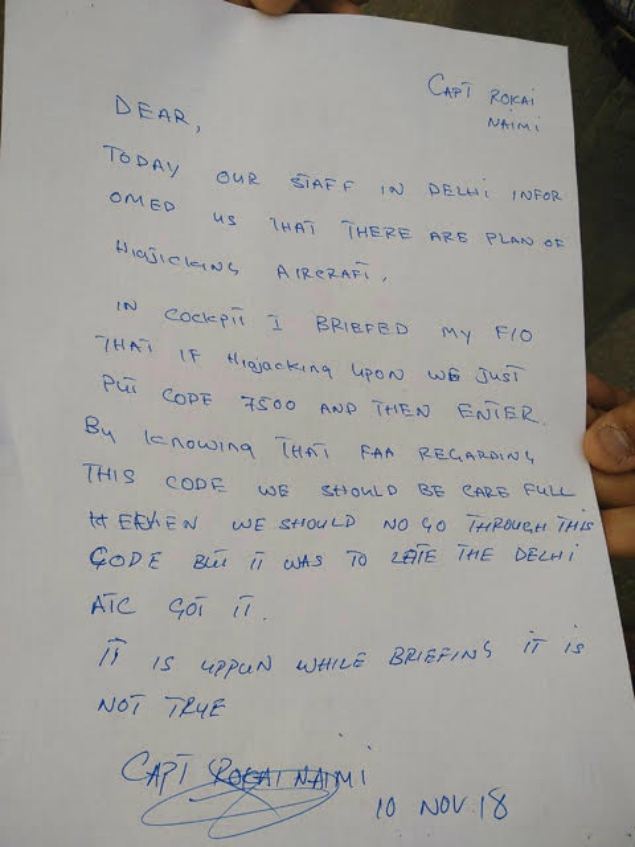 BCAS chief Kumar Rajesh Chandra said: "The captain said that his airline staff in Delhi had informed him about the plans to take over the plane." He made the mistake of unintentionally pressing the takeover button. "
A senior pilot who observed Kandahar's flight from an Indian airline up close, said: "while what happened on Saturday was a mistake, it was good to see that the plane could not take off and asked for a taxi to the parking lot," reviving the old debate about how this crisis could have emerged if the plane could not take off from Amritsar to Kandahar in fatal December 1999.

[ad_2]
Source link