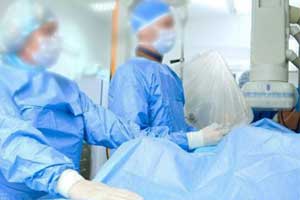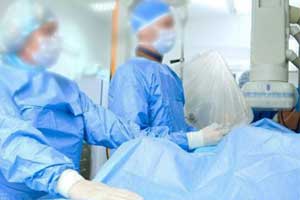 High-risk patients undergoing coronary stent procedures may not require long-term aspirin use after stent placement reveals international clinical trial 'TWILIGHT. The results of the study could change the standard of care for high-risk cases.
Current practice is to combine aspirin with an anti-clotting medication, such as ticagrelor, to lower the risk of a heart attack after stenting. However, this treatment also increases bleeding complications, and therefore identifying therapies that lower bleeding without increasing heart attack risk has emerged as a clinical priority.
The results of the groundbreaking study TWILIGHT suggest that doctors treat high-risk cardiac patients following percutaneous coronary intervention (PCI) by withdrawing aspirin and using ticagrelor alone. This implies that Ticagrelor monotherapy may provide anticoagulation with a lower risk of bleeding compared to ticagrelor plus aspirin in high-risk patients who underwent percutaneous coronary intervention (PCI) and completed 3 months of dual antiplatelet therapy. The findings were published in the September 26 issue of The New England Journal of Medicine and presented as a late-breaking trial at 31st Transcatheter Cardiovascular Therapeutics (TCT), the annual scientific conference of the Cardiovascular Research Foundation.
Aspirin in combination with ticagrelor (anti-clotting medicine that reduces the risk of a heart attack) is the current standard of care for such patients. But this standard practice is also associated with bleeding complications that raise the need to identify therapies that lower the risk of bleeding without increasing the risk of a heart attack.
Roxana Mehran, Director of the Center for Interventional Cardiovascular Research and Clinical Trials at Mount Sinai Heart, and colleagues examined the effect of ticagrelor alone as compared with ticagrelor plus aspirin for clinically relevant bleeding among patients at high risk for bleeding or ischemic event and had undergone PCI.
The researchers enrolled 9,006 high-risk patients at 187 sites across 11 countries in the US, Canada, Europe, and Asia. All patients had undergone successful PCI with at least one drug-eluting stent (DES) and were discharged on dual antiplatelet therapy with aspirin + ticagrelor for a duration of 3 months. On completion of a three-month course of dual antiplatelet therapy, patients without adverse events were randomized to receive either aspirin (81 to 100 mg daily) or placebo, and all patients continued with ticagrelor (90 mg twice daily) for 12 months. The occurrence of any clinically relevant bleeding or adverse events such as death, heart attack, and stroke was tracked by investigators.
Also Read: COMPLETE revascularization bestsures culprit only PCI at reduced death risk and MI recurrence: ESC 2019 Update
Key findings include:
For patients taking ticagrelor and no aspirin (placebo), bleeding was reduced by 44 percent, compared to patients on ticagrelor combined with aspirin.

There were no differences in risk for heart attack, death, or stroke between groups, which suggests that aspirin withdrawal does not compromise safety.

These results were consistent in both men and women and in patients older than 65 and those with diabetes (patients over 65 and diabetics are often at higher risk of bleeding and ischemic complications after stenting).
Also Read: Anemia in Acute Coronary Syndrome Patients Increases Mortality Risks After PCI: JAHA
"Among high-risk patients who underwent PCI and completed 3 months of dual antiplatelet therapy, ticagrelor monotherapy was associated with a lower incidence of clinically relevant bleeding than ticagrelor plus aspirin, with no higher risk of death, myocardial infarction, or stroke," concluded the authors.
To read the complete study log on to DOI: 10.1056 / NEJMoa1908419
<img src = "https://speciality.medicaldialogues.in/wp-content/authors/medha-15.jpg" class = "avatar photo" alt="Medha Baranwal" width="100″ height="100″/>
Medha Baranwal joined Medical Dialogues as a Desk Editor in 2018 for Specialty Medical Dialogues. She covers several medical specialties including Cardiac Sciences, Dentistry, Diabetes and Endo, Diagnostics, ENT, Gastroenterology, Neurosciences, and Radiology. She completed her Bachelors in Biomedical Sciences from DU and then pursued a Masters in Biotechnology from Amity University.
She can be contacted at medha@medicaldialogues.in.
Contact no. 011-43720751
<! –
->
Source: self
Source link