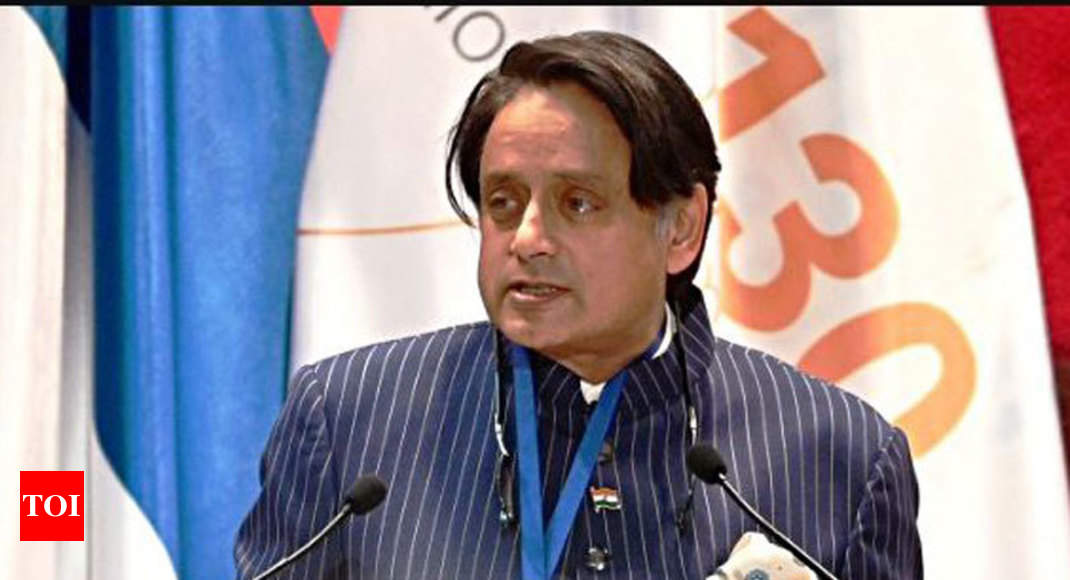 [ad_1]
NEW DELHI: A Delhi court has issued an available arrest warrant against Congress leader Yashi Taroor for failing to appear in a criminal defamation lawsuit against him over his alleged remarks on "Schilling's scorpion" referring to Prime Minister Narendra Modi.
Chief Metropolitan Magistrate Naven Kumar Kashyap issued a warrant against the Congress leader on November 27, noting that neither Taroor nor his council appeared in court.
The judge also imposed a fine of Rs 500 on the plaintiff, Delhi BJP leader Rajiv Babar, who also did not appear in court. However, Babar was represented by junior council.
"Neither the complainant nor his principal counsel are present. The release is being transmitted on behalf of the complainant. It is unclear by nature. The application states that he is in personal difficulty but what such a" difficulty "is. is not explained at all in the report, "the court said.
"However, having a light-hearted attitude, instead of dismissing the present lawsuit on grounds of failure to appear to the complainant, he is burdened with the cost of Rs. , he added.
The court also referred to the failure of Taror and his counsel to appear. It states that it was an "easy review" and the issuance of available orders against the defendant in the amount of Rs 5,000 and notification of his bail on 27 November 2019.
"The process should be issued within a week," he said.
The court heard a criminal complaint filed against Tabor by Babar, who said his religious feelings were violated by the statement of the Congress leader.
In October last year, Taurus claimed that an unnamed RSS leader compared Prime Minister Modi to "scorpion sitting". He called it "a remarkably striking metaphor."
Taroor was given bail in the June case – on a personal obligation of Rs 20,000, after appearing in court and applying.
The complainant said: "I am a supporter of Lord Shiva …. However, the defendant (Tauror) completely neglected the sentiments of the mercenaries of Shiva's supporters, (and) made a statement that offended the sentiments of all the Shiva lords, both in India and abroad. "
"The applicant's religious feelings were violated and the accused deliberately committed this malicious act, intending to offend the religious feelings of Lord Shiva's lords, offending their religious belief," the complaint added.
The complaint also describes Taror's statement as "unbearable abuse" and "an absolute condemnation" of the faith of millions.
The complaint was filed under sections 499 (defamation) and 500 (defamation penalty) of the Indian Penal Code (IPC).
[ad_2]
Source link