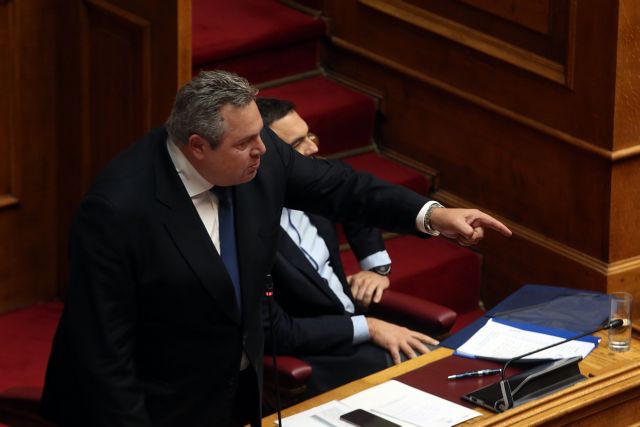 [ad_1]
ANEL's decision to vote against the Prespa Agreement, whenever the House is concerned, and to withdraw its ministers from the government, repeated Panos Kammenos, but this time he did not want to say how it would cause a fall.
Speaking on Friday in the ANEL parliamentary group, Panos Kammenos reported that ANEL would not vote for the Prespa agreement each time he arrived, but he remarked that he did not want his party to be accused of the collapse of the government majority.
In fact, he argued that he would withdraw his ministers from the government by voting against the agreement, but unlike other times he noted: "And then we continue" … Without further explanation.
Confirmed Tsipra …
Mr Kamtenos's comments came a day after Prime Minister Alexis Tsipras said that ANEL president and defense minister would vote against the agreement with Prespa, but in no case would they be throwing the government.
At the meeting, the president of ANEL made an attempt to send an internal statement that there was no common vote with SYRIZA, but he avoided addressing this issue for MPs who said they would vote for the Prespa agreement, for example with Papachristopoulos.
ANEL tourism minister Elena Kountoura and deputy foreign minister Terence Chik did not participate in the meeting of the ANEL committee.
[ad_2]
Source link