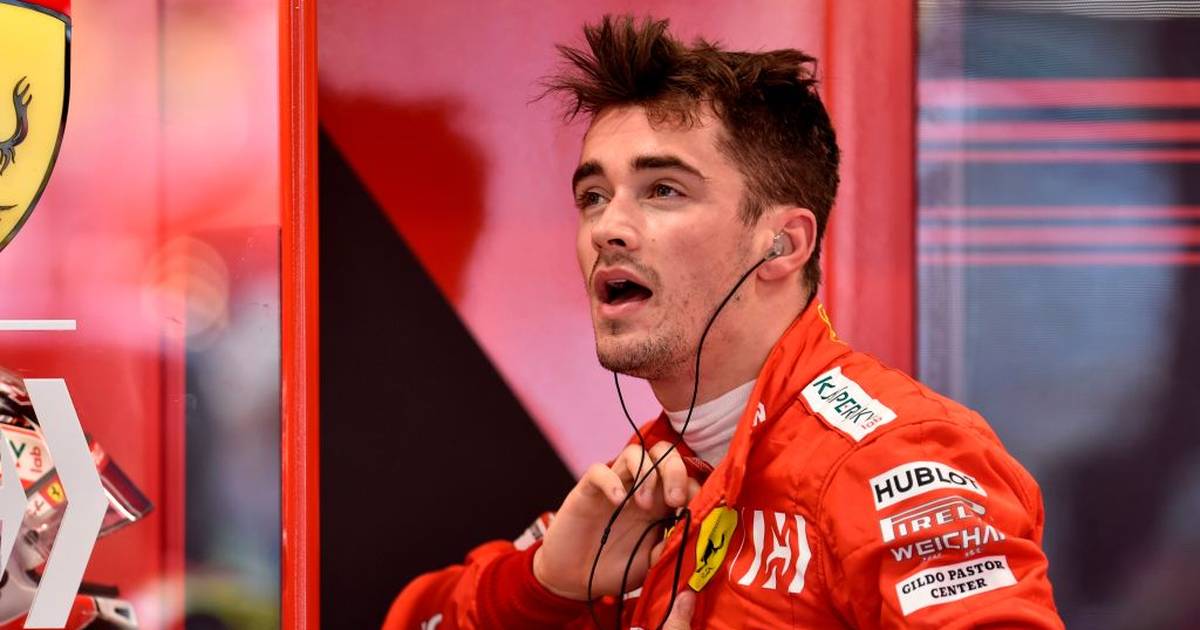 Max Versailles won the Brazilian Grand Prix – but much to the dismay was the clash between Ferrari 's teammates Sebastian Vettel and Charles Leclerc in the final stages. Both drivers were eliminated.
Just after the team briefing, the two pilots came in front of the cameras – and tried to de-escalate it. Let Leclerc, however, let him know that he is looking at Vettel's guilt. The CIA investigated the accident but did not issue a sentence.
Meanwhile, Hamilton apologized for his clash with Alexander Albon, who was later stripped of the podium.
SPORT1 sums up the voices of Sky and RTL as well as from Press conference and out of the pit bar together.
Max Versatile (Red Bull, 1st place): "Lewis was pretty quick, I had to watch out. We had to make some really good pit stops, it was a tricky thing strategically, but my team reacted or acted perfectly every time so I could control the tire race and have fun and of course I was happy to win the race. "
… for his overtaking maneuver against Hamilton: "I was in the back and I was just going for gas, this was my only chance, I was close to the DRS window. We knew we had a very good top speed all weekend and I'm so happy to be able to go. "
Pierre Gasley (Toro Rosso, 2nd place): "This is my first podium in Formula 1. I'll never forget it's such a special moment I don't even know what to say It's all so emotionally I've had a fantastic car since coming back. It's an incredible day for Toro Rosso and Honda."
… for the feeling of being on the podium: "I've been on the podium many times in my career, I can't forget it, I love the motorsport, the emotions, the fight to the end, I just tried to help as much as possible, then we had the opportunity and a great finish with Lewis, I just tried to keep my great. "
Carlos Saines (McLaren, 3rd): "It was a great feeling, I was able to beat my opponents and defend my position at the same time – even after the safety car, somehow I managed to stay ahead of old, cold tires, which is definitely a reason to celebrate."
… for the missing awards ceremony: "It's a little weird not to race, but I'm still scary – today's race was just incredible."
Lewis Hamilton (Mercedes, seventh place): "Great race. Max did a fantastic job. He had more hours today than today. We were able to stay in the corners, but in strings we had no chance. My heart is still beating. We gave everything. I risked today. I think there was nothing we could do. "
… about his encounter with Alexander Albon: "I have to apologize, I tried something, the gap was there, in the end it was pretty narrow, that was my mistake."
Sebastian Vettel (Ferrari, retired): It's stupid for the team, it's stupid if both cars don't see the checkered flag, Charles tried to overtake him, I was concentrating on the next direction and thought I was ready, then we got together. "
… if Ferrari in the future should give clear guidance to drivers: "No, it shouldn't come, the race is over, it's bitter, we'll talk about it, it could have been so much better."
… about his chances of winning at the end of the race: "Max was out of reach, he also had fresher tires."
Charles Leclerc (Ferrari retired): "I overcame it in turn 1 before it turned 3 Sebastian tried to trample the outside. There was little space, I left the room for him. Then he pushed me a little, he tightened, very fast. When I got inside, we were touching each other and I had a flat tire. "
… about Vettel's relationship: "I think we're mature enough to leave that behind, and of course we're both very disappointed that we didn't finish the cars."
Buy current Formula 1 fan articles – click here for a shop | DISPLAY
Matthias Binootto (Ferrari team boss): "I don't want to talk about it now, it takes time to analyze the videos, we don't want to do it in the heat of the moment, we will have a lot of time in the coming days, things like that shouldn't happen, and they both know that. the drivers, both are allowed to fight for free, we are in the second place in the constructors' championship, it was a small touch with big consequences, i saw the drivers and they both apologized, it was important for both of them to fight but neither to take stupid risk.
… for the culprit in the accident: "I don't want to say anything because I haven't seen it yet, but both drivers need to understand that they have destroyed the Ferrari race, and both drivers are free to fight, but this mistake is damaging to the whole team."
… for possible consequences: "We are thinking of not having any conversation because we want to send a signal to both drivers, because I have already told them it can happen, but they are responsible."
… if this is his worst day as a team boss: "No, it's a lot worse for the drivers, they made a mistake."
Source link