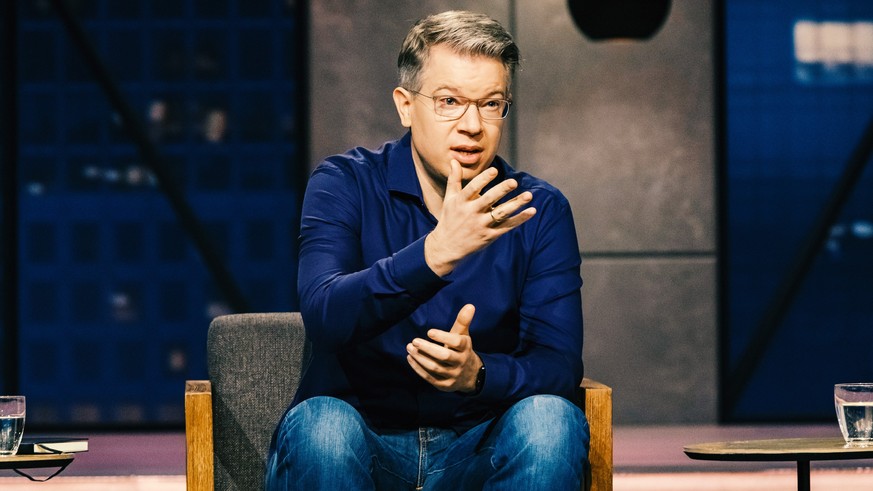 Shouting: Frank Tennen leaves "The Lions Cave". Photo: TVNOW / Bernd-Michael Maurer
'Cave of Lions': Frank Tennell leaves Wox show – gives former colleagues
This lion roared: After six years, Frank Tennel turns his back on "The Lions Cave" surprisingly. The reason given by Vox's investor is that it's time to "break new ground".
In an unusually open statement on the network platform LinkedIn Tele now writes thoughts about the soul and remembers his start on the Fox show, which almost failed – and with its own failure. Because just on the day the station announced "The Lions Cave", Telen announced the end of his Doo document application.
He was not a professional media at the time, otherwise he would wait for "another day or two". People then have to called in the production company, they demanded "Take out the Tele, he just can't!". But as producers believed in him, Telen found himself alongside Judith Williams, Jochen Switzerland, Vural Iger and Lenske Steiner, the first jury.
Why Telen leaves the Wox show as "big-lion" anyway
"I'm kind of like the 'big lion,'" Tennen writes. "No one has seen more terrain, no more hours spent in IMF studies." However, the format in his eyes does not depend on individual figures, but will live "on the interaction of the various lions and strong founders of personality".
But why then his departure from the founding show? "After six incredible years of experience and learning a lot, I'm drawn to the desktop," Tellen says in his contribution.
Television comeback – even as a lion – excludes Telen by itself, but not ("if anyone loves me then"). He first wants to be less present and spend more time with his founders. Reminder: Supported by his start-up, Ancheraut won the German Founders Award in 2018.
Frank Tennell's Top vs. Jochen Schweitzer and Karsten Muskier
However, in his statement, Frank Tellen also distributed a blow to his (future) former colleagues. "Individual lions have even tried their own shows, like Carsten Muskierer with" Startup! "Or Johan Schweizer with 'Dream Work'," he writes. "Both formats failed and were not fully aired." Oops!
Telen and his (former) lion colleagues
Picture: www.imago-images.de
Also in his closing words of thanks to the Cave of Lions team is restricted to Telen, namely "Judith" [Williams] and Ralph [Dümmel] thank you In an interview with Watson, the investor last talked about his friendship with Williams and her husband, he would also "greatly appreciate" Dummel.
His other colleagues are regarded only as "co-lions". Ultimately, the audience remains a self-proclaimed "great-lion" thing preserved: Before leaving, Telen will appear on already-recorded new episodes in the spring of 2020. "I'm glad I hunted Wox one last time," he announces.
Wox regrets Tales Auss
The station "regrets" about leaving Tennel: "Frank Tennell has been an investor since the first episode of "The Lions Cave" and is part of the success story of our founders' show from the beginning ", explains entertainment chief Kirsten Petersen.
However, Woox should not shake the quota with the dismissal of Totten: As the show this fall with an average market share of 14.2 percent among 14- to 59-year-old viewers on the air, the broadcast of the new season was even brought.
The country needs new deals – Telen's last chance.
(with dpa)
Funny things that the stars had before their careers
Source link