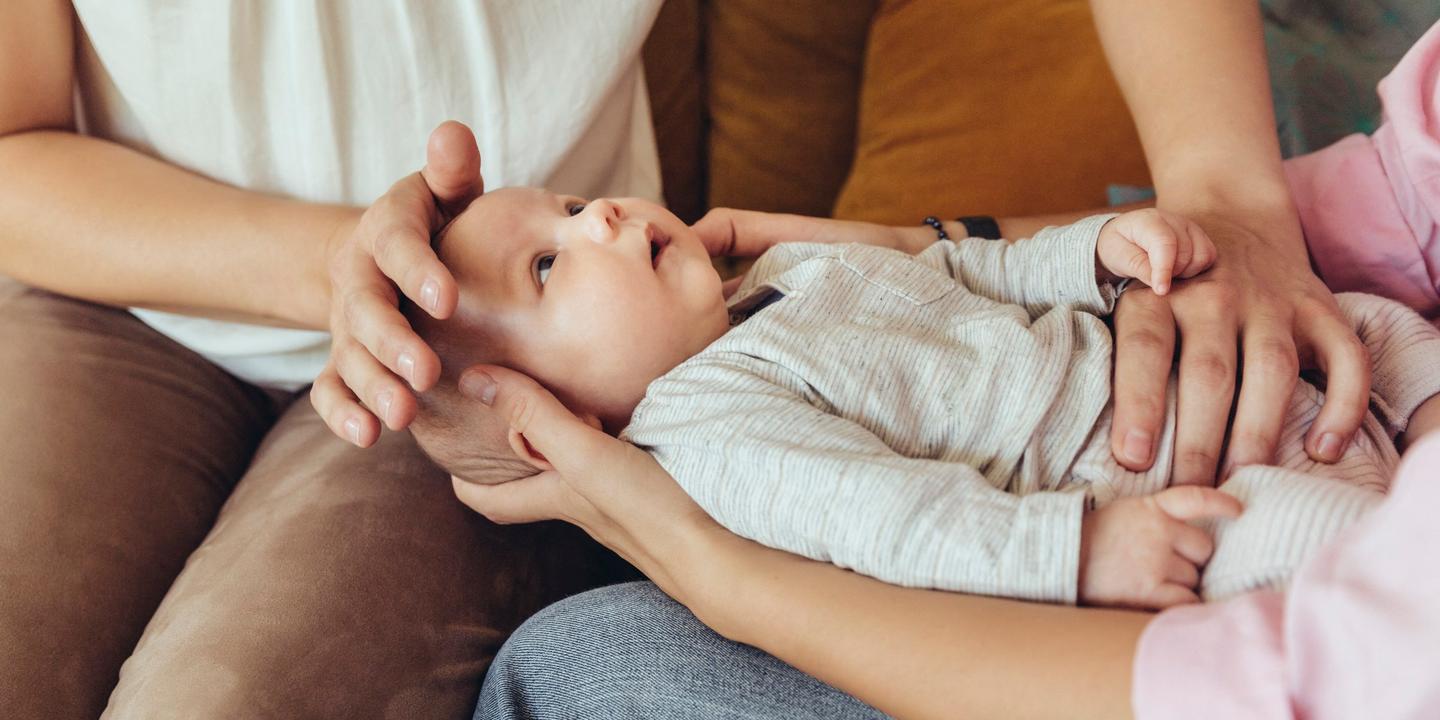 [ad_1]
According to the High Authority for Health, the studies did not provide scientific proof of the effectiveness of respiratory cinema, still widely practiced in France, against this common respiratory illness in infants.
It became a reflex in the parents of newborns. The first signs of bronchiolitis – coughing and shortness of breath – took their baby to a physiotherapist. Practice whose efficacy has not been proven, the High Health Authority (FAS) recalls in its new baby recommendations for babies under 12 months published Thursday, November 14.
These recommendations "It's not meant to diminish the role of physiotherapists", assures FAS President Dominique Le Guludec. "This Role Can Change" and become "Role of arousal, monitoring"in particular, thanks to the Bronchiolitis Nets – structures set up during epidemics.
"Habits"
Respiratory physiotherapy, which often involves the baby's impressive manipulations, should help him breathe better by evacuating the secretions that bother him, as well as not appearing in earlier recommendations dating back to 2000. Not prevented from being massively copied. "We are in the habit", in advance Professor Pierre-Louis Druise, of FAS.
"We are the only country with Belgium where physiotherapy is largely done in cases of bronchiolitis", according to Dominique Le Guludec, according to whom there are still "Special cases where this may be useful, for example in children with disabilities".
The new recommendations propose instead to opt for «Regular nose wash [avec du sérum physiologique] and monitoring for signs of deterioration. " In addition, drug treatment is not recommended, whether bronchodilators, such as ventolin, corticosteroids or antibiotics (reserved for "Rare Cases of Bacterial Superinfection").
30% of babies
Bronchiolitis is a common respiratory disease affecting 30% of babies under 2 years of age each winter, or 480,000 cases a year, according to official estimates. Caused by a virus, it is highly contagious.
If the disease is usually benign, "It's extremely upsetting for parents", says Dominic Le Guludec. "Its acute phase lasts an average of ten days, the first two of which require increased attention", according to FAS. Mild forms do not require hospitalization, mild forms can lead to it, on a case-by-case basis, and severe forms are targeted from the outset in the hospital. Currently, 2% to 3% of infants under one year are hospitalized for bronchiolitis each year, estimates Public Health France.
This article is reserved for our subscribers

Read also
Has the nanny made a serious mistake?
[ad_2]
Source link