Soshe has considered promoting one of his cellphone plans. Price doesn't change, it's still 12 € / month (tariff has become the norm) for a year, but now we have 50 GB of data instead of 20 (usable in France and Europe). After one year, the price goes to 24.99 € / month. The subscription is non-binding and can be changed at any time.
The Sosh package is compatible with eSIM on iPhone – but you always need to order a SIM card, then transfer – as with Apple Watch's eSIM (optional 5 € / month, first three months are free).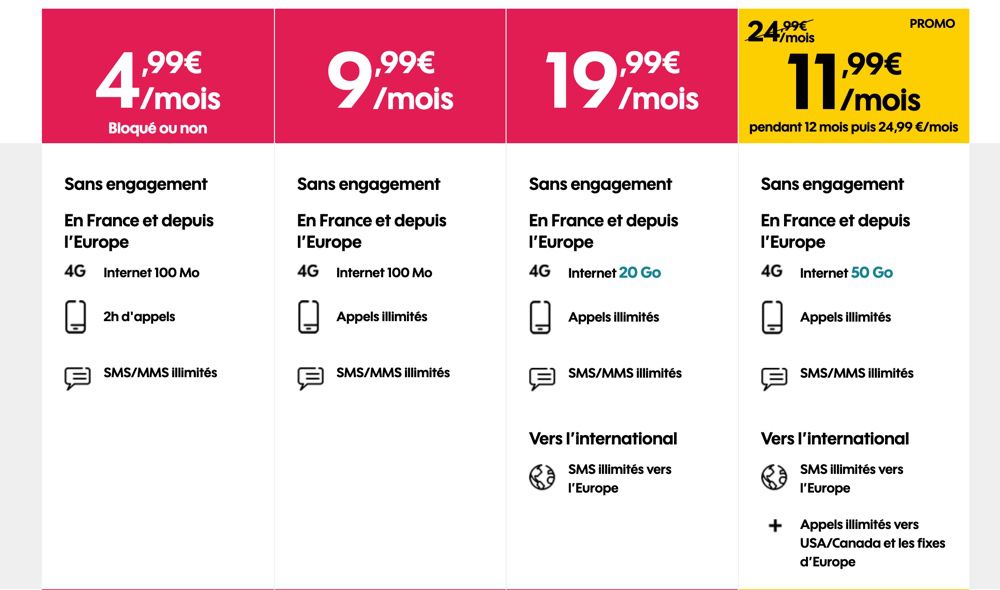 For their part, SFR RED and B & You offer respectively 60 GB and 50 GB of data for 12 € / month, without limitation of time.
If you are looking for a package for less than 10 €, the best moment is with the virtual mobile operator Prixstel which sells a subscription of 4.99 € / month for one year (then 9.99 € / month minimum)).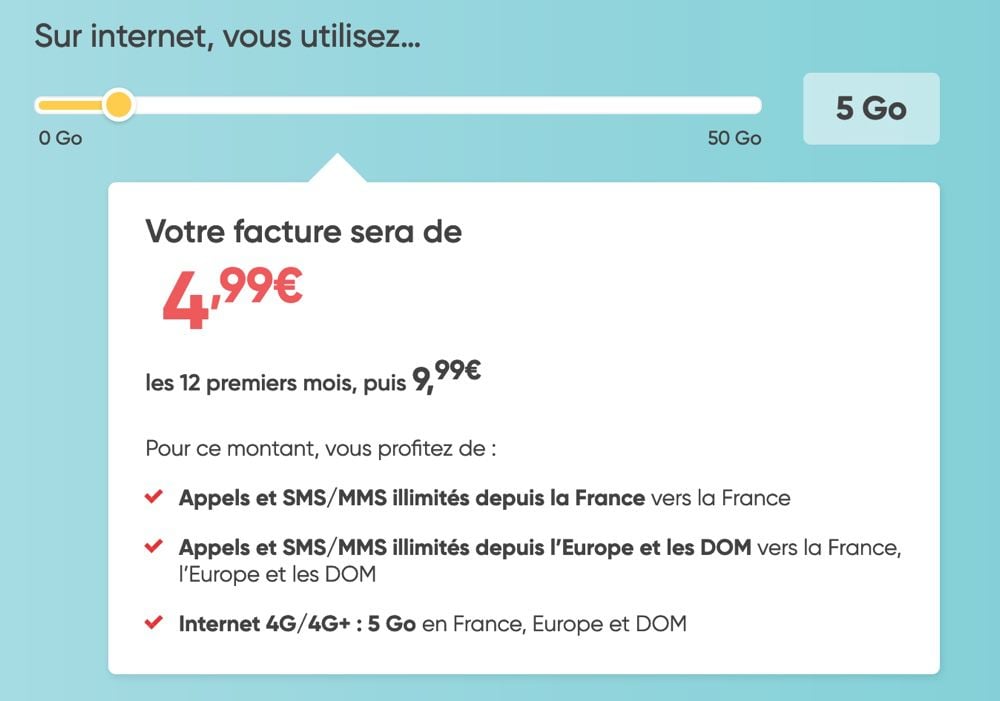 Monthly bill adjusted for consumption: up to 5 GB of data, you pay € 4.99; from 5 to 15 GB, you pay € 9.99; Out of (up to 50 GB), you pay € 14.99. Prixtel makes the choice of network: either SFR or orange.
Source link