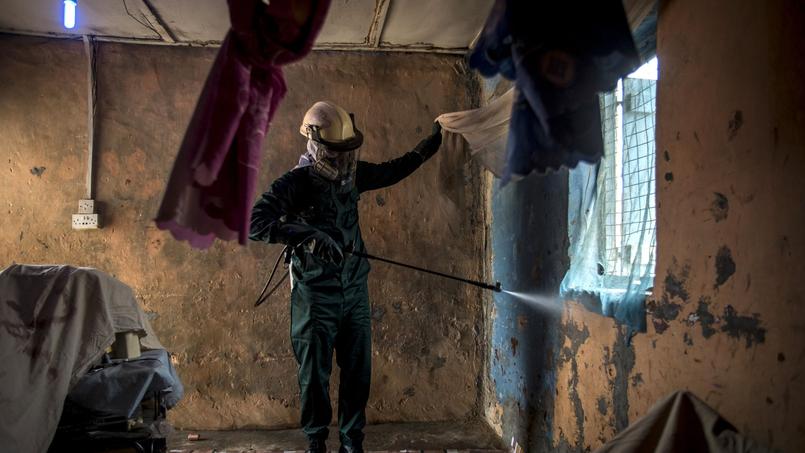 The ten worst affected African countries have seen a large increase in cases. In parallel, resources dedicated to fighting the disease remain insufficient.
The fight against malaria, one of the leading causes of death in the world, has stagnated, while 219 million cases were reported in 2017, two million more than the previous year, according to a report by the World Health Organization. Health (WHO) released on Monday.
"We have to change the course," warns WHO Director-General Tedros Adhan Gebryjes. "We are not on the right track to achieve two goals," namely "to reduce by 40% the incidence of malaria and related mortality from the levels of 2015," he adds. "First, some of the countries most affected by malaria have reported an increase in cases (…), and the second level of investment in the fight against malaria remains inadequate," he continues.
The vast majority (91%) of the 219 million malaria cases that occurred in 2017 were registered in Africa, and the ten countries on the continent worst affected by the disease "will add an additional 3.5 million additional cases compared to 2016. According to the WHO. these countries are Nigeria, Madagascar, the Democratic Republic of the Congo (DRC) and Uganda.
Malaria, transmitted by infected mosquitoes, is responsible for more than 435,000 deaths a year, mainly in Africa. The fact that "a child under five years of age dies every two minutes of this disease that can be prevented and can be treated is unacceptable," said Tedros Adhan Gebries. The WHO causes "access and use of essential malaria interventions and tools" that are "inadequate".
»READ OUT – GMO mosquitoes to fight malaria
Reduce funding
"Although funding for malaria control has been relatively stable since 2010, investments made in 2017 are far from the required level (…) to reduce by at least 40% the incidence of malaria and malaria. Mortality associated with the global plan in comparison by 2015, "the UN agency said. Investments for research reached $ 588 million in 2016, representing 85% of estimated annual requirements.
"In 24 of the 41 countries covered with malaria, which largely depend on external financing for malaria, the average level of funding available at the risk of individuals has been reduced in 2015-2017 compared to 2012-2014", regrets for the WHO.
"At the same time, the continued occurrence of parasite resistance to antimalarial drugs and resistance to mosquitoes to insecticides threaten future progress," warns WHO.
Source link