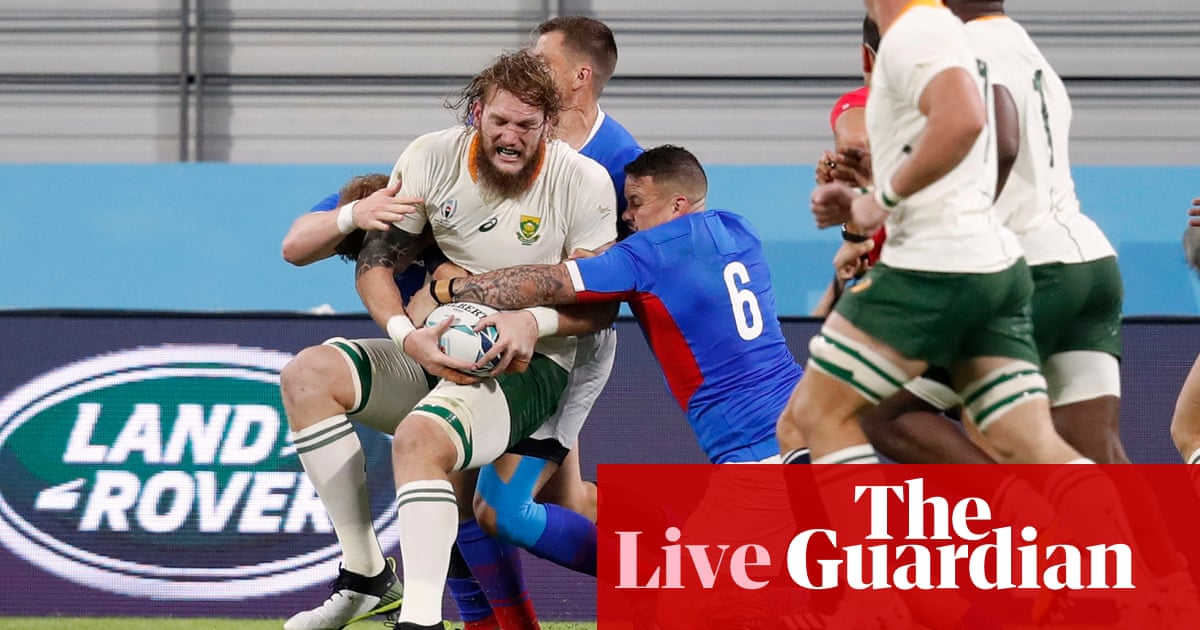 Rasi Erasmus is making some changes to his lineup, most notably Schalke Bruce's No. 8 deployment. Brits has been in the squad for a year now, the coward has quit the game, then returned, then returned to the national squad and now plays in the backcourt. World Cup row. The oldest story in the world, huh? The back line has a lot too, and the two Hunties in the back half are perfectly paired to orchestrate the attack, which is likely to be.
Mark onesons, a former Wales winger and now part of the Namibian coaching staff, said this week, "we have to rely on being defensive." Yes, good luck with that. But what Namibia always carry is dedication and what the outcome will accomplish will not be due to a lack of who tried to prevent it.
South Africa: Vorik Gellant; Sbu Nkosi, Lukhanyo Am, Frans Steyn, Makazole Mapimpi, Elton Jantjies, Herschel Jantjies; Tendai Metawaira, Bongi Montbambi, Vincent Koch, RG Seman, Lud de Hager, François Luv, Quaga Smith, Halk Britts (captain).
Replace: Steven Kitschoff, Thomas du Toit, Eben Etzebet, Cia Colisse, Franco Mostert, Kobus Reinach, Damian de Allende, Hesslin Kolbe.
Namibia: Johan Tromp; Jad Plato, FC Grilling, Peter Johnon Walters, Leslie Klim, Kliven Lubser, Eugene Hunties; Desiderius Seti, Luis van der Westhausen, AJ De Clerk, Johan Retfi, T Tuane Univi (captain), Tomau Forbes, Mucharuja Katjejko, Adrian Boysen.
Replace: Obert Northje, Andre Radimmer, Johannes Koetsse, Prince Gaosb, Janco Venter, Vianne Conrad, Heliarius Axasman Casting, Johan Dasel.
Source link