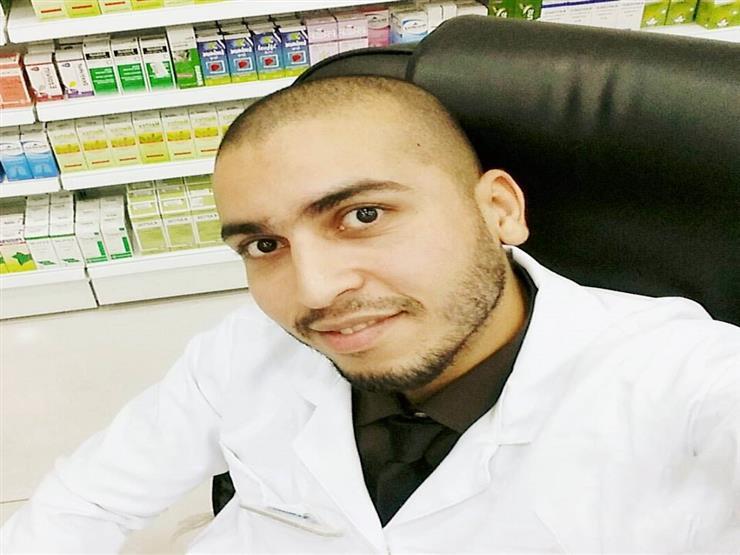 03:33


Thursday, November 22, 2018

Books – Osama Abdel Karim:
Ambassador Nabila Macram, Minister of Immigration and Foreign Affairs of Egypt, met with Dr. Mohideen Obaid, Head of the Pharmaceutical Federation and president of the Arab Pharmaceutical Association, to review the latest moves regarding the killing of Egyptian pharmacist Ahmed Taha in Saudi Arabia during his work.
According to a statement Thursday, Ambassador Nabila Makram expressed gratitude for the efforts of the Pharmaceutical Trade Union in this incident and the role of the Egyptian Embassy and Consulate in Saudi Arabia, following the progress of the investigations, stressing that all stakeholders are working hard and diverting all abandonment options of the transfer procedures. Payment of fees and financial compensation in full, because Saudi Arabia attaches great importance to this incident and our full confidence in the justice of the Saudi judiciary.
Dr Mohideldin Obid, head of the pharmacy syndicate, said the union is in constant contact with the Saudi company to speed up procedures for paying benefits and full compensation to an Egyptian pharmacist. He said engineer Yasser Al Juhriji, the executive director of Al Nahdi Group in Saudi Arabia, as well as buying a family at Salah Salem's cemetery in the company, adding that the company's director promised to provide him with the life of the family of an Egyptian pharmacist.
The head of pharmacists, in his speech, to set up a defense board of lawyers in the company and the use of another Saudi group to take over the defense in this case, and some of them have a doctorate in the Saudi law, to know the details of the law, especially in such cases and now working agencies of Ahmed Taha's family to complete All procedures relate to the payment of fees and benefits, as well as the monitoring of the investigations in the case.
In a different context, the immigration and pharmacists discussed ways to co-operate with the National Committee responsible for developing a database of Egyptians overseas with the database of Egyptian pharmacists abroad. That's what the pharmacist's vice has promised to start receiving data for 100,000 people in my Pharmacy and Physicians Association, and then we collect these data in the Abigail Database of Abroad and get it as soon as possible Committee.
During the meeting, Ambassador Nabila Makram discussed the importance of cooperation with the Pharmaceutical Trade Union to launch a campaign to raise awareness about all banned drugs in the Gulf countries and to issue a circular report on these drugs. Any update on its list so that the awareness campaign can be completed as needed.
Source link