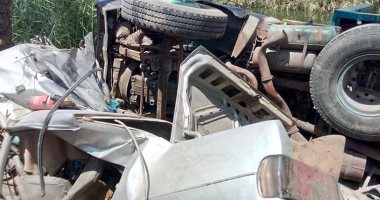 The public prosecutor's office in southern Giza inquired about the health of three people who were injured after being struck by an angel car while in a café on Al Oruba Street in the Pyramid area to find out the circumstances and circumstances of the incident.
The prosecution ordered the damaged car to be booked, and forwarded to a technical engineer for inspection, and heard its leader's statements to find out the causes of the crash.
The Operation Room of the General Rescue Administration received communication from the said services in the pyramid of an accident. .
Source link