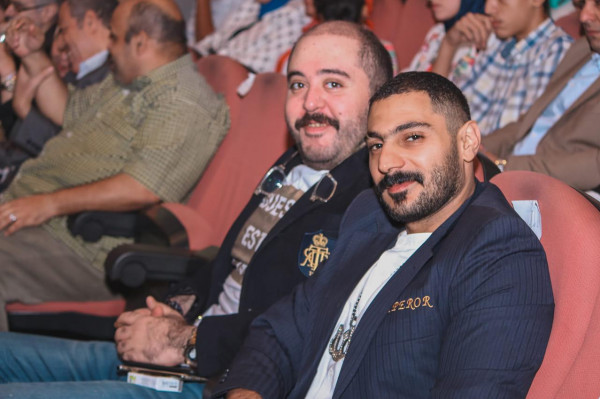 Ramallah – Donya Al Watan
The first edition of the International Festival Day, led by journalist Khaled Fouad, took place at the Cinema Center for Creativity at Egyptian Opera.
Jordan rapper Nasser Abu Lafi was honored as one of the first rappers in the Arab world and the first rapper to appear on the Realty Show Season 6 Academy after successfully tackling the youth issue in a new way and critically singing through music.
Rap.
The festival honors the heroes of the October war, and some stars of the art include: Almighty artist Samir Sabri, Samah Anwar, Lotfi Labib, singer Majid al-Kassim, Amr Ramzi, Amr Abdel Aziz, Sevar al-Najri, Medar al-Najri, Medar Menduh El Shenawi,
Poet Alam Beckett, musician Jani Muhana, Iraqi artist Bassem Kahar, director of fine photography Mahmoud Abdel Sami President of the Film Society
It is noteworthy that Nasser Abu Laffi recently decided to break the silence to the blind tradition of youthful fashion of this generation of men and women, with Nasser releasing his latest song entitled "Shakir Vicky Ashar" titled: Nasser Abu Lafi and Julio the Persians
Ahmed Ehab Nozwa, composed by Nasser Abu Lafi, distributed by Gizo, Mix and Master / Mohamed Gouda, produced by Seven Digital Right Co., for producer Mohammed El Haer, and clip Roy / Ahmed Jami.
<! –
->