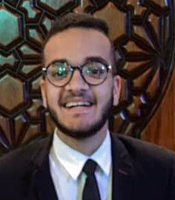 Wrote:

Ibrahim Ali

Saturday, November 21, 2020


04:27 am

Dear visitors of Jalakora, follow us live and live coverage of the match between Villarreal and Real Madrid in the tenth round of the Spanish League.
Real Madrid is in fourth place with 16 points, while Villarreal is in second place with 18 points.
The composition of Real Madrid consists of: Thibaut Courtois, Dani Carvajal, Rafael Varane, Nacho, Ferland Mindy, Toni Kroos, Luka Modric, Lucas Vazquez, Martin Odegard, Eden Hazard, Mariano.
the summary of the match
Real Madrid opened the scoring early in the match, after Dani Carvajal in the third minute of the match played a great cross inside the penalty area, to meet Mariano Diaz with a strong header that hit the net of the Villarreal goalkeeper.
Villarreal threatened Thibaut Courtois at Real Madrid after Gerrard Moreno sent a cross from the right into the box, in which Parejo was hit in the head with a powerful header that went over the crossbar outside the stadium.