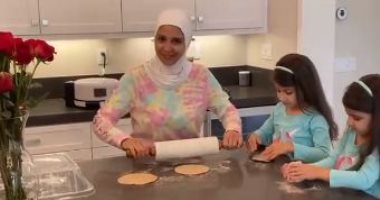 Muatazila star Hanan left her audience with a new video with her twin daughters "Mariam and Mona" through the story of her Instagram account, and she appeared during the video as she prepares bread to eat for breakfast. and at the end he participated with a picture of their breakfast, in addition to it, "no Sweeter than this good morning breakfast.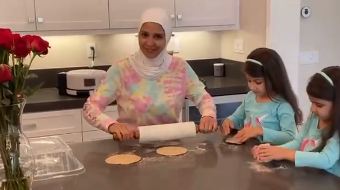 Hanan Turk and her daughters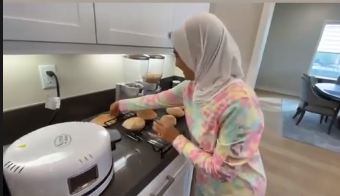 Hanan Turk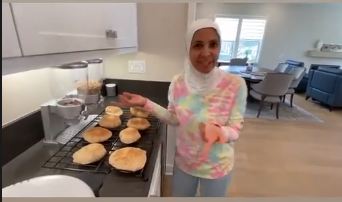 Tenderness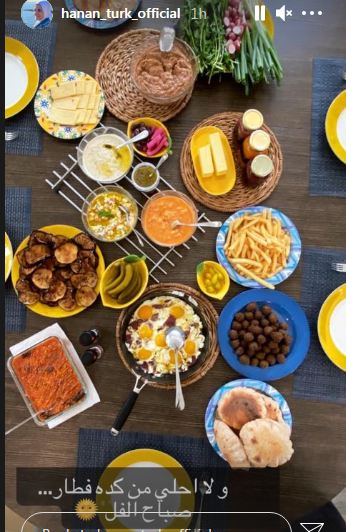 Come and let us go
Mutezila star Hanan Turk reappeared strongly on social media after being suspended for two years and deleted all her photos from her Instagram account in August 2018.
But the situation has changed a lot now, as Hanan Turk shares new photos at sea with his fans every day.
She also sent a number of messages to her audience, including the need to pay attention to the elderly and not embarrass them. Hanan tweeted on his Twitter account, saying: "Do not shame the old and do not test them in their memory. "Literature betrays us."
Hanan Turk warned his audience and followers about the fake pages that bear her name and are attributed to the social network Facebook and tweeted through his Twitter account, saying: "Unfortunately, many Facebook pages are in my name, and I do not I am responsible for them and for what is revealed to them. "This is a link to my only official Facebook page and it is documented, God willing."
It should be noted that the last appearance of the artist Hanan Turk on television is the series "Sister Teresa", which was shown in 2012 and the work discussed the relationship between Muslims and Copts, and achieved great success through the two characters who appeared in the work events, where two characters appeared, the first a Christian and her name Teresa, and the other a Muslim girl named "Hadia", until the events reveal that they are sisters by origin.