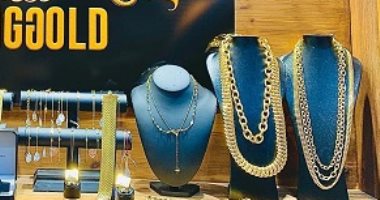 Mohsen Fawzi, one of the 18-carat gold producers and head of King Gold, expected a drop in the price of gold in Egypt of 100 pounds per caliber on the market in the event that the drug Corona proved its effectiveness, indicating that the announcement of the American Pfizer company for vaccine in the middle of this month did more to cut gold From $ 100 in Egypt fell by more than 40 pounds.
Fauzi added on the "Seventh Day" that the permanence of the vaccine, which was announced, would encourage investors to take risks and give up gold as a safe haven, which would lead to a significant drop in prices in the coming period, adding: "This must be accompanied by stability in the political and economic situation. "At the level of larger countries."
Mohsen Fawzi added that the gold market in Egypt is directly linked to changes in the global price, and the fall in global gold prices is currently linked to the treatment of the Corona virus, and if the drug proves its effectiveness, markets expect a sharp decline, but the basic condition is that there are no major political, security or economic disturbances.
He explained that gold lost 40 pounds on November 9 just to announce the vaccine, and since that date, gold has not been able to break through the resistance barrier, which is the "$ 1,900" point, and has so far remained at levels. from 1855 to 1870 dollars.
Source link