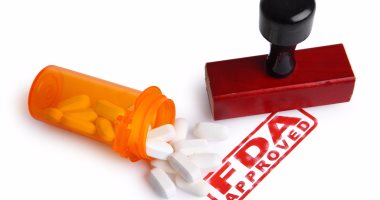 FDA approvedFDAThe urgent use of antibody drug Regeneron For the treatment of the Corona virus, which was given to President Trump, according to the website FDA And "Reuters"
The US Food and Drug Administration today issued a permit for the immediate use of antibody therapy to treat the Corona virus from Regeneron, the website said. Regeneron Pharmaceuticals It is an experimental treatment that was presented to US President Donald Trump and which confirmed that it helped him in the treatment of this disease..
'Regeneron antibody cocktail' designed Regeneron Containing an antibody produced by the company, and the latter is isolated from people who have recovered from the Corona virus, so both antibodies look for protein with spikes for the Corona virus and bind them to prevent it from entering healthy human cells..
Regeneron, Inc. said clinical evidence from outpatient trials showed that a monoclonal antibody such as Regeneron DOINDOV COV2 It is most useful when given early after diagnosis and in patients who have not developed an immune response or have a high viral load. "The number of viruses in the body is high"
The company added that it expects to have Regeneron DOINDOV COV2 Ready for about 80,000 patients by the end of this month, nearly 200,000 patients by the first week of January and nearly 300,000 patients by the end of January.
FDA confirms "FDA"Antibodies are not authorized for patients who are hospitalized for Coronavirus or seeking oxygen therapy because of the virus.
Source link