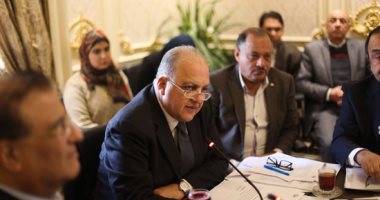 [ad_1]
Eng. Husseini Al-Far, a member of the Electricity Distribution Company, emphasized Egypt's interest in creating a climate for electric cars, especially as it is expected that 2040 cars in the world will be turned into cars instead of fuel equivalents. "The world tends to be in 2040, all its cars with electricity and the end of the car-petrol age, and we're working on it".
This took place during a meeting of the Energy and Environment Committee in the House of Representatives headed by engineer Talaat Al-Swedi to discuss the request of the Minister of Electricity and Renewable Energy, Dr Mohammad Shaker, from Mr Abdelhamid Dumdash on the proliferation of the production and use of cars that use Electricity in the world instead of fuel and Experience and its circulation plan to provide mechanisms and procedures for energy and environmental safety in the use of this type of vehicle.
Al-Far said that the state is working in accordance with an integrated plan with the relevant ministries to implement it on the spot, and to avoid problems encountered by dispatch stations, the High Level Committee was created by the decision of the Minister of Electricity and Renewable Energy, Dr. Mohammad Shaker. Of all dimensions.
Al-Far added that the contract was signed for the construction of a freight station for cars on Egypt Suez Road, and an offer was made in Alexandria for 15 buses powered by electricity. "The government has practical steps towards the system of electric cars in practical and collective steps, not individually from a specific ministry."
Farr pointed to the need to adopt customs and tax regulations and provide land for solar power plants.
[ad_2]
Source link