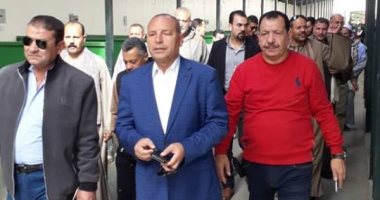 Ibrahim Saber, deputy governor of Cairo for the East Region, said 225 street vendors settled in the Al-Manal market in the eastern city of Nasr after the market was equipped to operate at a price of 4.5 million lei.
Cairo's deputy governor for the "seventh day", that the waste was removed in the market environment and crashed the vendors' places after settling on the market and after finishing cleaning and lighting works for the area and for restoring pavement.
Saber explained that Al Manal Market is one of the typical markets that are expanding in its formation to eliminate the problem with street vendors because it is equipped with all the services of water cameras, electricity, cameras for internal and external affairs, a mosque, a police station, toilets and cafes to serve sellers and those who visit it.
Source link