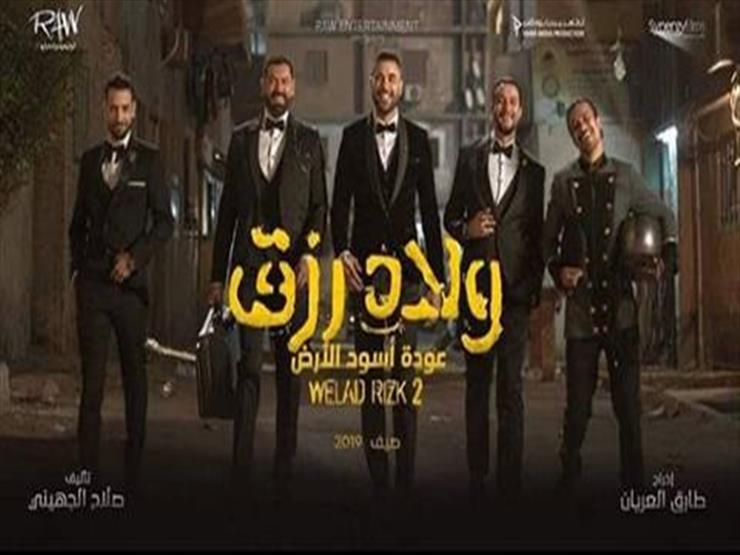 6:57 pm


Wednesday, August 14, 2019

Bahira Judah wrote:
Artist Ahmed Daoud, in the sequel, via his official Twitter account after attacking the movie "Vlad Risk 2".
"I know you're a great actor, but the truth is it's not possible to get into the movie because I hear they are horrible words," she wrote.
David replied: "There are no scary words and no need, even if you are over 12 years old, so do my guarantee."
The film's revenue came after just six days in the cinema of 35 million 481 thousand 400 pounds.
"Wlad Rizk 2" starring Ahmed Ezz, Amr Youssef, Ahmed El Hissawi, Khaled El Sawi, Mohammed Mamdouh, Ahmed Dood, Karim Kassem, and written by Salah Al Alouhaini, directed by Tariq Al.
No ugly words and no need even if you are over 12 years old and my guarantee https://t.co/FdZeZtuBbZ

– Ahmed David (@odawoodo) August 14, 2019