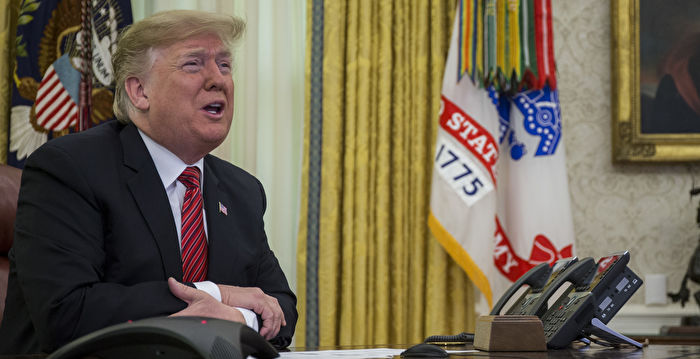 Chinese Foreign Ministry spokesman Lu Hao recently said that "Made in China 2025" is currently only a planning guide, not a formal industrial policy. This is the first time the CCP has changed the term "Made in China 2025".
According to Hong Kong Ming Pao, December 30, Lu Yang went to Japan for the 5th consultation of a Chinese-Japanese Ministry of Foreign Affairs spokesman from December 17 to 21. On the 19th, Lu Yi was interviewed by the host of the Japanese Broadcasting Association (NHK) in an interview with the host, Kazuyuki Isawa. Asked about the "Made in China 2025" issue during the visit, Lou said this was another planning guide. Formal industrial policies, external reports are biased. Moreover, even those areas of priority and rapid development set by "Made in China 2025" have never said they are closing their own development, but they are developing in the opening.
Since the launch of "Made in China 2025", it has been widely published by the media and has become the highest strategy and guiding principle for the future CCT industry and technology. The joint news network said Lu's statement was the first time that the Chinese authorities publicly deny that "Made in China 2025" is a policy established.
The joint news network quoted Gao Konglian, a former vice president of WEF, who is familiar with international economic and trade issues, saying that the CCP had previously announced "Made in China 2025", which is, of course, a policy aimed at improving Chinese high technology standards . From the point of view of the US side, it will also be worried that once the high-tech industry in China is strong, it will become a strong competitor to the US in these areas.
Gao Kongglan believes that the US had previously shot ZTE and Huawei, and there was the intention of the match to refer to "Made in China 2025". As for the changes in the official statement of the Chinese Communist Party, it is necessary to see that the United States is ready to accept it.
Some Hong Kong media say the US trade delegation will go to Beijing to negotiate in January next year. Lu Ha's first stance says the PCP endured enormous pressure from the United States in a trade war, forcing authorities to adjust its caliber.
US President Trump issued a tweet on December 29th that he had a long-term and very good discussion with Xi Jinping, and the negotiations with China "have made significant progress". "The transaction is going very well, if an agreement is reached, it will be a very comprehensive agreement that covers all topics, areas and disputes." Trump says.
Some commentators believe that President Trump's position on the negotiations will not change. If the United States and China reach an agreement, they can only make concessions.
Editor-in-chief: Fang Xiao
Source link