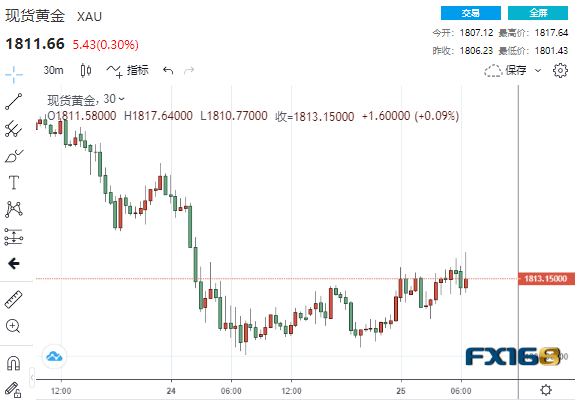 Original Title: Opportunity to Buy Gold Falls to Over $ 150 in Two Weeks Analyst: Opportunity to Build Position is Here Price of goldThe counterattack is expected to begin
Financial news agency FX168 (North America) reported that the price of gold lagged in the previous trading days and on Wednesday (November 25) rose slightly. The weaker US dollar helped offset the impact of investors turning to the stock market and other high-risk assets.
In the US market, the gold position once rose by about 0.6%, reaching a daily high of 1817.64 USD per ounce, but has now fallen from the highest point. Gold rose to a low of $ 1,800.01 an ounce on Tuesday, July 17th.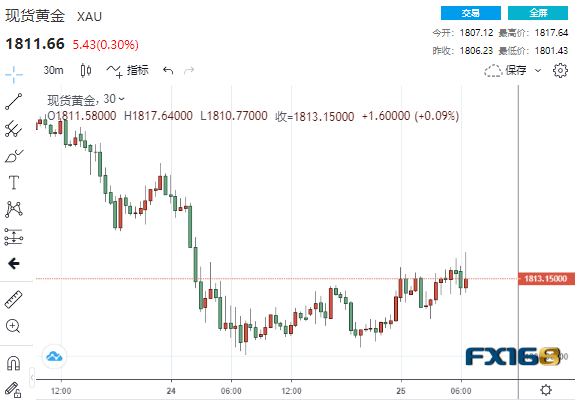 (30-minute chart in gold, source: FX168)
Independent analyst Robin Barr said: "Obviously the market is hunting right now. The price of gold has fallen by more than US $ 150 in the last two weeks, and investors are taking advantage of this opportunity to build positions."
The US dollar index is hovering near its lowest level in three months, making gold denominated in US dollars cheaper for buyers in other currencies.
Sunilkumar Katke, head of foreign exchange and commodities at Axis Security, said the weaker US dollar was a good opportunity for investors who failed to buy gold in March.
Analysts do not expect gold prices to recover immediately, as market optimism about the new crown vaccine and the smooth transfer of power in Washington will push the stock market higher.
StoneX analyst Rona O'Connell said gold prices could consolidate. "Vaccines cannot cure diseases. Accelerating the rate of infections is a major concern. This is not only a humanitarian issue, but also an economic issue. Negative interest rates will continue."
Lower interest rates reduce the chances of keeping gold in non-performing assets. Given the status of gold as a hedge against possible inflation caused by major global economic stimulus measures, gold has risen by more than 18% this year.
Goldman Sachs said that as more evidence of inflation emerged, gold prices should rise again.
Investors are currently turning their attention to the minutes of the Fed meeting, which is scheduled to be released at 11 a.m. Wednesday (3 a.m. Thursday, Beijing time).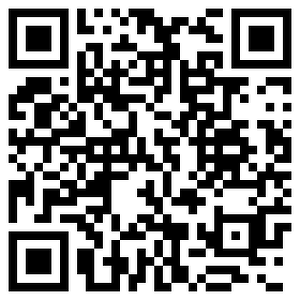 Massive information, accurate interpretation, everything in the Sina Finance APP
Source link