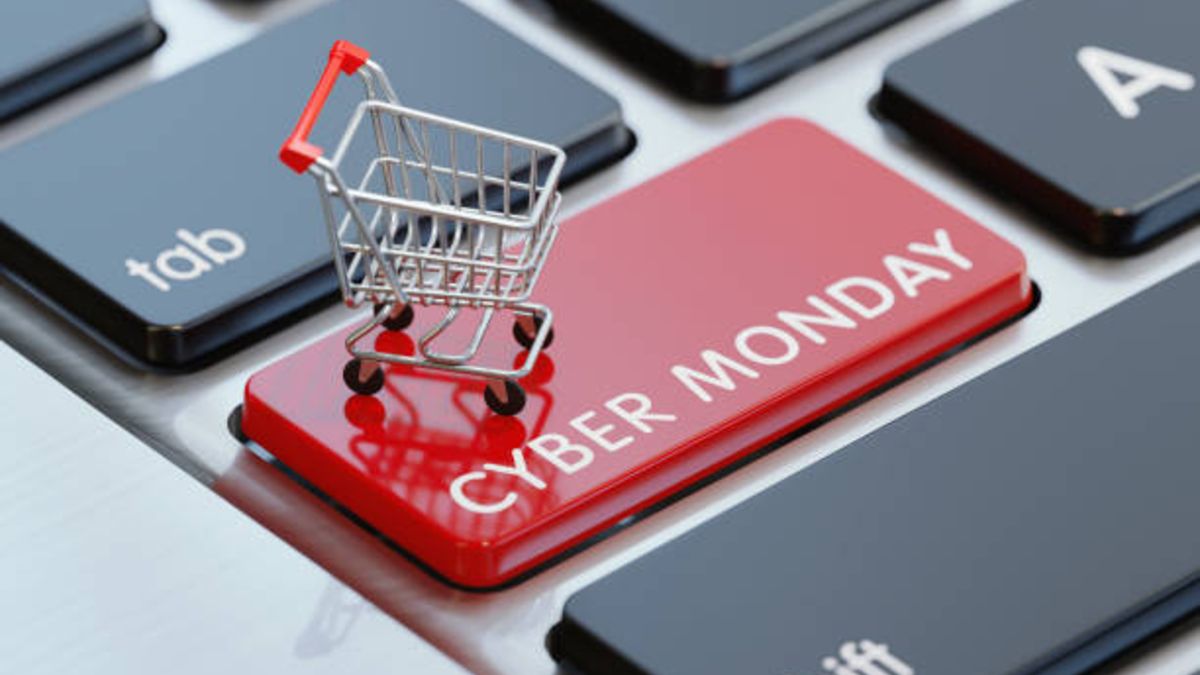 After the celebration of Black FridayAll those people who wanted more shopping at lower prices, have a second "chance" in the so-called Cyber ​​Monday, a new day of discounts, which mainly focuses on online sales. Let's see below when Cyber ​​Monday 2020 is celebrated and what types of discounts you can find.
When is Cyber ​​Monday?
Before talking about discounts or knowing what we can buy at a reduced price for Cyber ​​Monday 2020, it is important to know that this is day set for the first Monday after Thanksgiving in the United States, or indeed after the celebration of Black Friday.
Thus, if Thanksgiving 2020 is celebrated on Thursday, November 26th and Black Friday, it is celebrated on Friday, November 27th, Cyber ​​Monday 2020 will take place next Monday, November 30th.
When Cyber ​​Monday was founded
Although Cyber ​​Monday is currently a well-known day around the world, the truth is that its celebration is relatively recent considering that was founded as such, and by the portal Shop.org, in 2005. The original idea was to be able to have day to motivate people to shop online, but at that time, not everyone could count on a good internet connection and although in that first year it did not have much impact, it grew little by little to the extent that it is currently valued just like Black Friday, which is established not only in physical stores, but also in online stores of all kinds.
In this way every year a kind of "war" is established to see what discounts they offer on the Internet for "Black Friday" and if they are finally overcome or not, when this «Cyber ​​Monday»
Y There were years when Cyber ​​Monday sold out Black Friday. It happened in 20217 and in 2018 and no one tells us that the same will not happen this year if we take into account that the offers start to be promoted (and applied) even before Monday arrives, so it is possible as it happened last year, this 2020 to start with Black Friday on Friday and continue over the weekend, but at the same time, the same Saturday and Sunday to already see many offers for cyber Monday.
Discounts we can find on Cyber ​​Monday
In terms of discounts, they are usually quite similar or similar to those on Black Friday that though are in the previous days are usually resolved between 20 and 50% , when the big day comes, they can reach 70 or even 80% for products such as technology, appliances, gifts and also fashion.
In this way Saturday and Sunday before Monday, November 30, And in the middle of the Black Friday bubble, we can see also Cyber ​​Monday offers with more than 50% off almost all products, especially technology such as mobile phones, tablets and laptops, as well as consoles and video games.
As it is a day dedicated to selling on the Internet, Cyber ​​Monday also promotes it 3 × 2 in many online stores for example cosmetics, beauty or accessories and of course the power to put it to practical use all shipments are usually made without the need to pay postage.