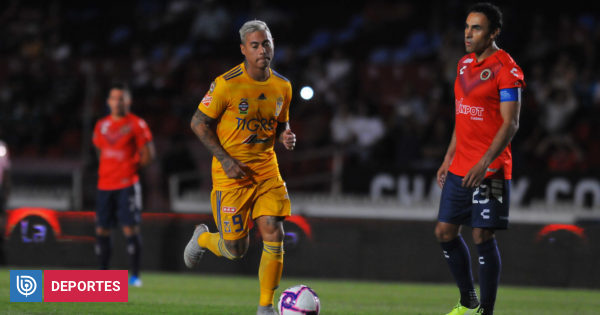 Did you find an error?
tell us
Victor Cruise Agency France Presse
Tigers on Eduardo Vargas defeated Veracruz by Chilean Brian Carasco 3: 1 at the Luis de La Fuente Stadium in a match valid on the 14th date of the MF League and it will remain in history due to the unexpected protest of local players.
In the first minutes of the game, The players of Veracruz refused to play and they did not move for a few minutes. His rivals, not knowing what to do in the beginning, chose to start scoring.
Although Veracruz's players threatened not to appear for unpaid wages, when they stepped into the court Luis de la Fuentes all thought that They decided to continue representing the club even though there was no response from management for their demands.
However, and to everyone's surprise, the match started well all Veracruz players stopped. The Tigers' players, surprised by the situation, began to pass and even threw the ball to the side, forcing Veracruz to join the game.
But they did not motivate their colleagues and rivals, who took the page and returned to do nothing. After a few seconds, Tigers started to score. It was only Eduardo Vargas who scored the first goal and then Ginyac was the author of the latter.
After 4 minutes of play in that dynamic, the locals tried to play the game. However, after 6 minutes of play Vargas would again score and make it 3-0 for the Tigers.
Kazim marked the 90-minute discount for Veracruz in a match that will remain in Mexican football history for the Tiberon footballers' protest.
While Eduardo Vargas was substituted in the 46th minute by Luis Quingones, so did Brian Carasco, who left the field in the 72nd minute to allow Jesus Enestrosa to come in.
"There are partners that have matured for 5 or 6 whole months." Veracruz captain Carlos Salsido explained after the meeting. "Some players had to leave their homes to have no solvency to pay the rent. Others left their hotel on board at the request of the board. The team lacks medicines to treat injuries, even as ice packs, "the Mexican added.