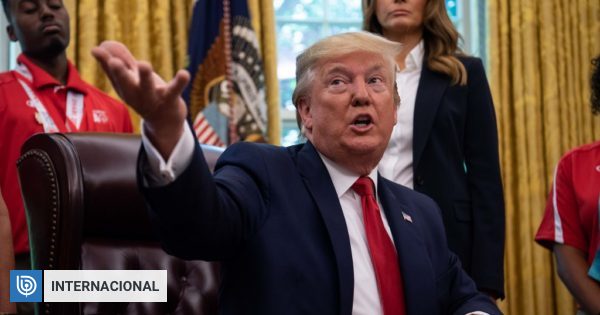 The President of the United States, Donald TrumpHe criticized the Fed's head, Oomer Jerome Powell, on Wednesday, saying the interest rate cut set by the entity was insufficient.
"What the Market wanted to hear (..) was that this would be the beginning of an extended and aggressive rate-cutting cycle that would put us at the pace of China, the European Union and other countries," tweeted Trump.
"As always, Powell disappoints us," he added.
The range of interest was now between 2.0% and 2.25%, which means a 25 basis point drop, and the Fed has pledged to "act appropriately to maintain expansion" of the economy.
However, two members of the Monetary Policy Committee (FOMC) opposed giving greater stimulus to the economy and disagreed with the decision.
Fed Chairman Oomery Powell said at a news conference that it would not be the only rate cut, but clarified that it was also not the beginning of a "long series of cuts".
The Fed also announced it would cease its policy on August 1 known as "quantitative tightening" (QT). This means that the entity will cease to reduce the huge accumulated funds to support the economy during the 2008 financial crisis.
"Given the implications of global events on the economic landscape as well as muted inflationary pressures, the committee has decided to reduce the target range for federal funds from 2 to 2-1 to 4%," the FOMK statement said.
While the committee expects economic growth to continue and inflation is gradually moving toward the Fed's target of 2%, "uncertainties about this outlook remain."
Entity members will continue to monitor future economic indicators and "act appropriately to maintain expansion, with a strong labor market and inflation approaching its symmetric target of 2%," the text said.