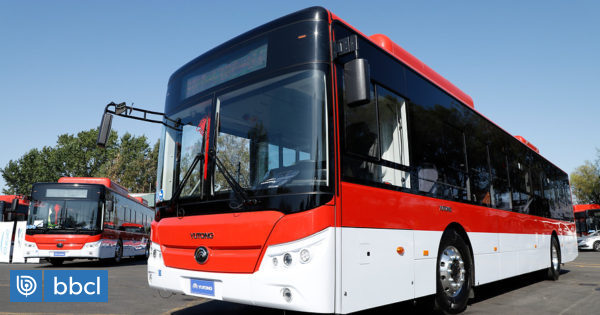 Presidential government Sebastián Piñera on several occasions promised the full transformation of Tranantagogue, a transport system that promised to improve form to move to the capital, but it became a headache for santiaginos after her debut in February 2007.
As a result, several changes were made, such as the entry of electric and environmentally friendly buses, to make way for the so-called. "Transport of the Third Millennium", which gave the lights of a possible re-baptism.
However, it will not be his new name. According to La Tercerra, President Pinera will announce the new name of the transport system on Tuesday: "Red".
The activity, to be held in the Bustamante Park, will also be announced that in the second half of this year a tender will be opened to renew 50% of the companies responsible for the fleets.
Thus, the Government will require candidates to comply compensation for electric buses using clean energy, have access to handicapped, air conditioning and WiFi.
Why "Red"?
In order to implement this change, the communication council of the company Dittborn and Unzueta was agreed through ChileCompra, which had an amount of 550 million dollars, called "creative tips for communication campaigns with high effect on a new standard of services in metro public transport".
It was called "Network" because new buses entering the system are red and white, and it is expected that new machines will continue to have the same color.
All this will be announced New speaker charging network with a card!, plus the renewal of the validators of buses to be paid by mobile phone or prepaid credit cards.