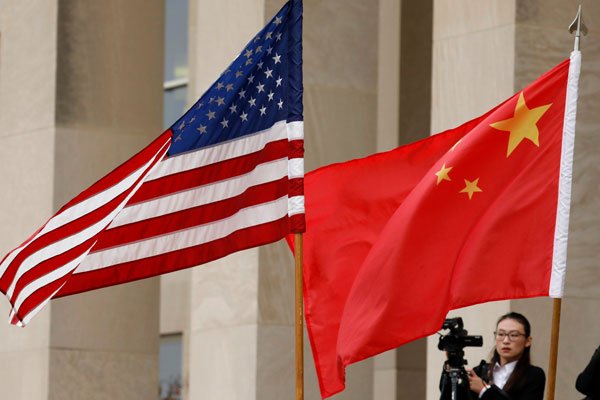 Financial markets have already undergone the impact. Bank of America, Merrill Lynch, estimates net loss of 6% in the S & P 500 this year can be attributed to news of the trade war
2018 was the year in which commercial wars broke out; 2019 will be the year in which the world economy will feel the impact.
Bloomberg's global trade barometer softened with a loss of dynamics in export orders, which were accelerated to anticipate the introduction of tariffs. The volume is expected to slow even further, although the US and China are trying to resolve their trade differences, and companies warn of new disruptions.
There are already victims. GoPro Inc. will move most of its camera production to the United States from China next summer, becoming one of the first manufacturers of branded electronic products to make such a decision. For its part, FedEx Corp recently reduced its profits forecast and its international air transport capacity.
"Any kind of interference in trade will be a tax on the economy," said Hamid Mogadam, head of Prologos AD, San Francisco, which has nearly 4,000 logistical facilities worldwide. "And the world economy is likely to slow down as a result."
Financial markets have already undergone the impact. Bank of America Merrill Lynch estimates that a 6% net loss in the S & P 500 this year can be attributed to news of the trade war. The Chinese stock market lost $ 2 billion in 2018 and is approaching the bear market.
Recent data highlights concerns that trade will be an obstacle to US growth next year. US consumers feel less optimistic about the economy for a year, while the optimism of small businesses for economic improvement has fallen to a minimum of two years, and companies expect a profit cut in 2019.
The International Monetary Fund warned that the volume of trade would slow to 4% in 2019 from 4.2% this year and 5.2% in 2017, and also warned that trade barriers became more pronounced.
Europe is not safe either. While the German important machine sector will produce a record $ 260 billion this year, trade disputes are among the reasons why growth will slow down, according to the industrial association of VDMA. Production will increase by about 5% in real terms in 2018, the highest level since 2011, before growth falls to 2% next year.
There is also a risk that the United States will apply import tariffs for cars from Europe and Japan, a measure that would damage the relationships between these important economies. The arrest of Huawei Technologies Co. Chief Financial Officer, Meng Wanzhou, highlights the risk that unforeseen events can quickly set off tension.
"Differences in trade" from 2018 and the uncertainty of tariffs in 2019 are likely to maintain a high degree of uncertainty and will continue to affect trade and investment plans, "wrote the economist at the global markets in Citigroup in New York, Cesar Rojas, in a recent comment.
The key question is whether Washington and Beijing can reach an agreement before the deadline of 1 March. If they succeed, a cloud that blurs the global economy will fall apart. But for now, the threat of continuing tensions is a brake on plans to expand business and, therefore, to the global economy.
Source link