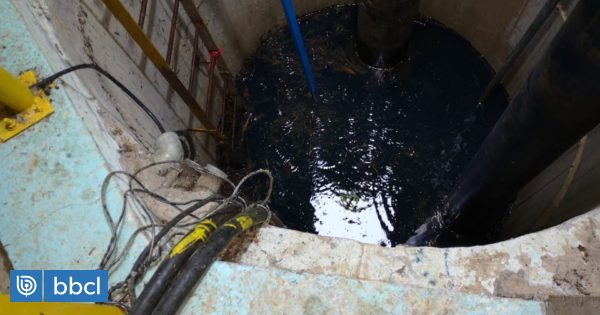 During the day this Thursday in the Government of Osorno, an extraordinary operational committee was held fuel contamination in the production system of the drinking water service.
After the meeting, Governor Alex Meder pointed out that this was due to the spillage of fuel to dirt. In the first instance it will be about 800 liters of oil that by dragging it to the river, the part arrived to the collector.
"It's not that the totality fell (…) 800 liters fell on the dusty road and possible precipitation that could occur overnight, which dragged the river to fall into the river," said Meder.
Later, the Superintendence for Electricity and Fuel in Los Lagos confirmed the fact, but pointed out that they were 1,100 liters of fuel intended to work on a generator from where they were filtered in the process of recording usefulness in Osorno.
"All information was requested from the responsible for the healthcare company and to determine the origin of the leakage and the level of responsibility that the company has" Esal ", said the director of the SEG.
The Authority also pointed out that in the afternoon the supply will be opened in a window from 7:00 am to 9:00 am. so that people can gather in their homes.
This will be repeated in the morning on Friday, from 06:00 to 08:00. This will be in the sector of Rahu Bayo and east of Osorno (Franke, Overeia Baia and Las Quamas, among others).
However, the authority indicated that it would be only supply and accumulation of water, but not for showers, because it would have low pressure.
Because Esal assures that the pipes are not affected, authority supports it the water did not go out for distribution and was trapped in the pond.
Finally, the authorities indicated that the water is present in the basins at the Osorno Base Hospital and are intended for consumption. How much, Bomberos and gendarmerie managed to provide with truck cisterns.