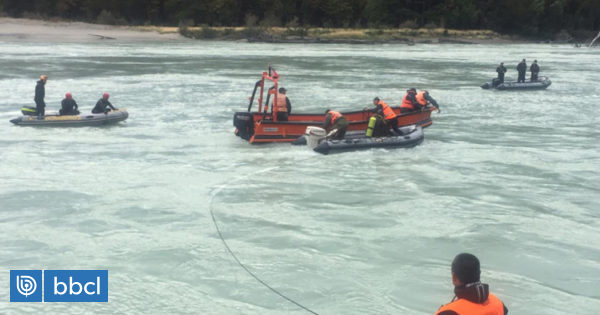 Unsuccessful efforts have been made to monitor Boris Aguilar Alvarez 34 years old, who disappeared from Saturday on April 20th after setting off a violent car accident.
The younger native of Puerto Aiseen drove a vehicle that, due to the reasons that were being investigated, fell from the El Volcano sector to the Baker River.
Aguilar traveled with a woman who managed to get out of the tributary and was helped by tourists a few kilometers from Caleta Torrent.
Sergio Aguilar, father of Boris, criticized the work Karabineros developed. "It seemed that the intention was to take out the vehicle instead of recovering the body (…) that made me angry, picked up the vehicle as a trophy, anyone who set up to mark the presence and said we are working here. I see day after day losing interest in the search for my son ", he stressed.
"Local people are people I have to emphasize, they have seven, they are ready with their means every day and the Navy is also here to date. But GOPE arrived much later, when we were already in the planning meeting. what you want to know, not as it appears in the newspapers, "he concluded.
Sergio said that while the intensity of the operations is diminishing, "I will not allow my son's body to stay in the water. I do not go to Porto Eisen until I bring my son, that is the mission that my family gave me."
The friends and relatives of the young professional asked the prosecution and the government authorities not to interrupt the search.