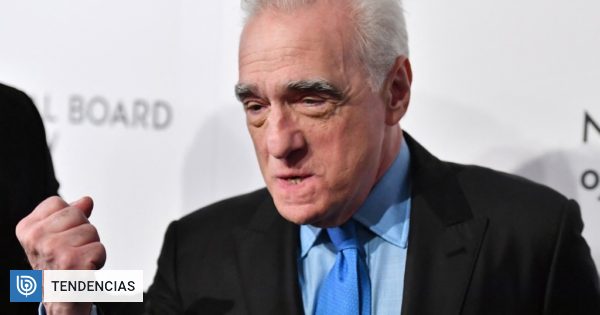 The Oscar-winning director Martin Scorsese on Tuesday questioned the future of cinema following the explosion of the business model promoted by streaming platforms, dedicated to the mass production of content and the personalization of its offer for each user.
In an essay published in Harper's magazine in honor of Federico Fellaini, the director of Taxi Driver regrets that with the services of consuming movies and series on the Internet, the artistic character of certain works is distorted, overshadowed by an aggressive bargain model.
"Only 15 years ago, the term 'content' was only heard when people talked about cinema on a serious level, and it was opposed and measured on the basis of 'form'. "It was then gradually used more and more by people who took over media companies, most of whom knew nothing about art history."
For the director, the word "content" has now become "Trade term" to apply equally to "All moving images" whether it's a "David Lynn movie, a cat video, a Super Bowl commercial, a superhero sequel or a series episode."
"On the one hand, this was good for the directors, including me. "On the other hand, it has created a situation in which everything is presented to the viewer under equal conditions, which sounds democratic, but it is not."
Scorsese admits he has benefited from platforms such as Netflix, where he premiered The "Irishman", and Apple TV +, where it will premiere "Killers on the Flower Moon", but doubts his work based on computer algorithms that equate all creations as "content" and are recommended according to the stored data of each user.
"If the algorithms suggest multiple views based on what you've already seen, and the suggestions are based solely on topic or genre, What effect does that have on cinematic art?He wonders.
In his defense of film criticism and content selection, the director goes ahead and responds to one who considers his position to be elitist, "A term so widely used that it has become insignificant".
"It is an act of generosity: you share what you want and what inspired you. (The best platforms and traditional media, like TCM, are based on human choice). "Algorithms, by definition, are based on calculations that treat the viewer as a consumer and nothing more."
For this and other reasons, the director concludes that "Movie fans can not rely solely on the audiovisual business to take care of the cinema".
This is not the first time Scorsers has raised the issue, as it sparked a heated debate last year as it felt Marvel films were closer to "theme park" rather than being a cinema, understood as an artistic expression.