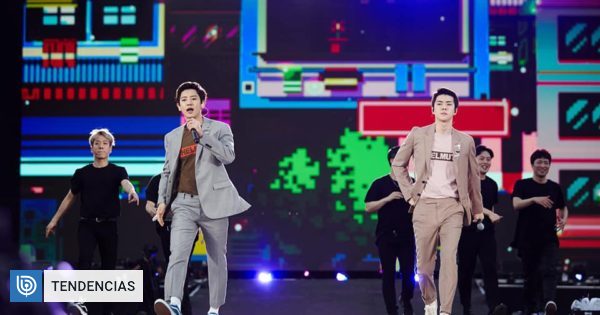 From last Saturday, Chilean producer Noix faced sharp criticism, accusing the "bad organization" brand of the Mass K-Pop event SMTOWN Live, which took place on January 18 and 19.
According to the attending defenders in social networks, the locations of some tickets would not be respected (especially in "Gallery" and "General", as well as in the "Numbered Field" field) and the event will offer defective products, among other complaints.
Such was the dissatisfaction that the followers who attended the call launched a campaign in social networks against Producer Noix.
In view of this scenario, and in an extraordinary fashion, the brand decided to issue an official statement clarifying all the points required by the participants.
Regarding the locations, Noix assured it each location was clearly differentiated. In the same way, they acknowledge that they have changed the places of some present, but "better location than the one they paid for."
The manufacturer acknowledged that in the "Number field" sector, some assistants did not respect their assigned places and clarified that "The primary function of the guards is to preserve security and integrity and not to respect the observance of locations."
They also responded to those who bothered with "tickets", explaining that it was common practice in events of this type and that they are given sponsors and accompanying media.
Regarding the products and services sold in the show, the production company explained that it was the responsibility of third parties, but, nevertheless, they will be responsible, inviting attendees to write to their e-mail.
Finally, they expanded the channels for appeals to those "who have been victims of an inadequate event during emissions",
Check out the full statement.