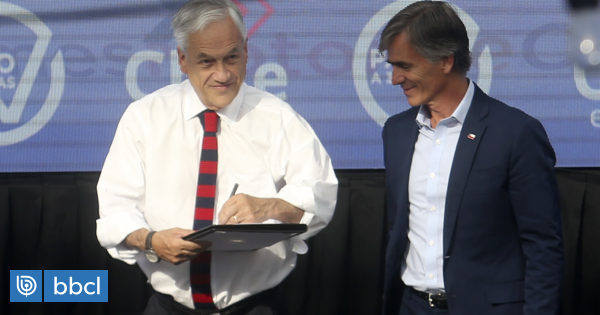 President Sebastian Pinera announced this morning Payment law for 30 days, which will benefit small and medium-sized enterprises.
In detail, the President explained, the regulations provides for a 30-day payment of goods and services provided to large companies or the state.
"If someone does not pay in that period, the conventional interest rate will start to apply, but also late punishment"he warned.
In that sense, he called for "pay in time, put an end to this bad practice of staying with working capital."
Along with that, Pingera said the bill includes both mandatory shipping instruction, so there is no discussion of when it is delivered and 30 days are coming into effect.
In this context, the President appreciated this law with details of how the system functioned before this new regulation.
"Many times, big companies do not pay in time, they need a lot of time. The most serious thing is that it's never clear when they do that, which causes a loss of liquidity," he said.
Because of this situation, he assured that entrepreneurs "are wasting their time getting their invoices instead of producing them."
NOW – The Pdte @sebastianpinera to the minister @joservalente on @meconomia declares # LeyPago30Days #ChileEnMarcha pic.twitter.com/NcVUH395Zl

– Press Presidency of Chile (@presidencia_cl) January 3, 2019
The president added that this new law "It's about justice with our small and medium enterprises, preventing large companies from keeping working capital. (SMEs) are the engine of Chile. "
In the example, the head of state explained that it will benefit from more than one million SMEs and more than four million people living around them.
Of course, he announced that some public entities, such as municipalities and health, will have a special deadline.
"Small and medium-sized enterprises are not left or right, they are not government or opposition, they are the engine of the country," he said.
In the first 24 months of its entry into force, the term will be 60 days, then it will be 30 calendar days.